25 - 27 October 2019
De Vere Staverton Estate
Daventry
25 - 27 October 2019
De Vere Staverton Estate
Daventry
T-1 Today UK presents
Friends for Life UK 2019
The Children With Diabetes Friends For Life Conference is for individuals and families living with type 1 diabetes. The weekend is sure to be filled with fun and laughter, some tears and frustrations, education, exciting challenges and cutting edge information. Join our group of world-renowned clinicians, researchers, consultants and guest speakers who live with T1 diabetes. Attend educational sessions, participate in group discussions, attend the sponsors and exhibitors stands, share your story and help to support and motivate others who are on the same journey as you. Watch the children of all ages become "Fiffles" and see their excited faces as their bonds develop. From toddlers to grandparents, from those new to the T1 world to those more experienced, from laypeople to the medical professionals, we will all join together and make new and lifelong friendships. This is a conference you will never forget and one you will want to come back to again and again and again.
Registering for the Conference
Every conference participant needs to register for the conference
Pricing information is online on our Registration Page. Note that pricing information is on a per person basis.
Registering for the conference is a separate process from making hotel reservations – please make sure that you do both. *
*Registering for the hotel only registers you for a hotel room and registering for the conference only registers you for the conference itself.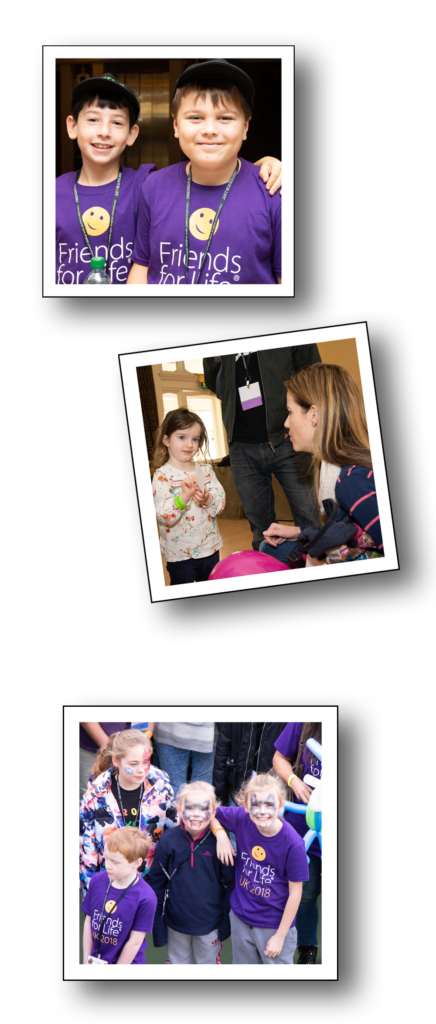 Registration includes:
Conference t-shirt
Conference Programme (one per family)
Focus Groups on Friday hosted by our Platinum Sponsors
Friday night Opening Keynote and reception thereafter in Exhibition Hall
4 sessions for adults/young adults with a choice of speakers on Saturday and Sunday
Full Youth programme for Elementary, Tweens and Teens on Saturday and Sunday, with visits from our T1 heroes
Teens off-site activities outing on Sunday
Childcare for the Under 5s with visits from our T-1 heroes on Saturday and Sunday
All snacks between sessions
Lunch both days
Family Party on Saturday night
Cancellation Policy: Cancellations prior to September 13, 2019 will be refunded minus a £10 per person processing fee. After September 13, 2019, no refunds are available.
The weekend programme is designed to offer a variety of educational sessions all day Saturday and Sunday. Following sessions, late afternoon and into the evening, there will be free time. During some sessions, there will be a choice of speakers. The programme will end late afternoon on Sunday.
Conference Venue
Friends for Life UK 2019 is being held at De Vere Staverton Estate, Daventry. Hotel accommodation is not included in the conference registration. Please contact De Vere Staverton Estate on 01327 220676 to make your reservations and quote "CHIL221019" to get the Conference rate.
Double Room for Single Occupancy - £110pn
Double Room for Double Occupancy - £120pn
Family Room Triple Occupancy - £140pn
Family Room for 2 Adults and 2 Children - £150pn
Should I Attend?
CWD has invited some of the top experts in the diabetes industry to share their ideas with you. In addition to the scheduled presentations, the conference faculty will be available during meals and breaks for more personalised discussion. Our faculty are very approachable - don't be shy about asking questions! This is a time to discuss anything on your mind relating to diabetes management. It's a great opportunity to network, share ideas, and interact with CWD's most wonderful and caring professionals!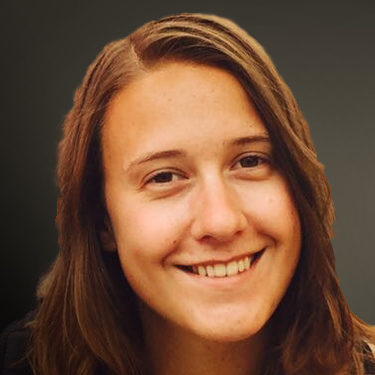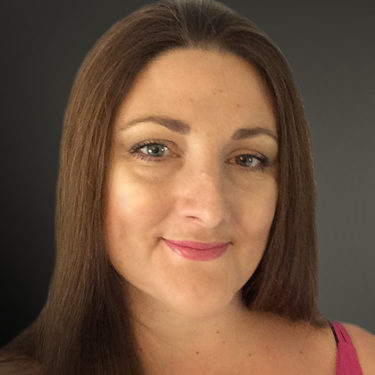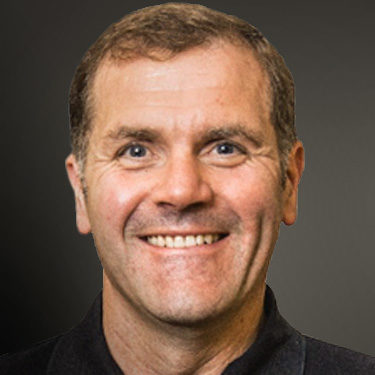 Why Friends for Life matters ...
"How can you not feel good about managing diabetes when you're in that environment, soaking in the newest research, getting the chance to see cutting-edge technology up close, and connecting with new friends and old who just get it?"
Is this just for children and their families?
But Friends for Life is not just for children. Friends for Life brings together all kinds of people impacted by diabetes, providing support and education for children, adults, caregivers, spouses, and friends. There's no limit to our community, or the inspiration you'll find there.
Thinking about attending? There's something for everyone, from the newly diagnosed family to the folks who have been living with diabetes for decades.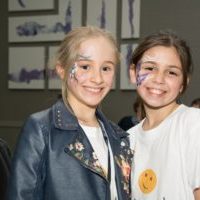 Families & Individuals
with type 1 diabetes including toddlers, tweens, teens, and young adults, including siblings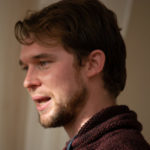 Adult T1s
and their significant others, children, and friends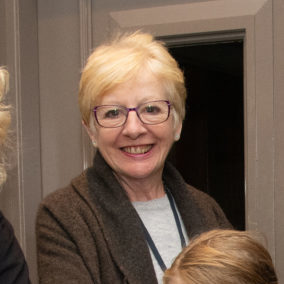 Grandparents and Other Caregivers
who are supporting their family members with type 1 diabetes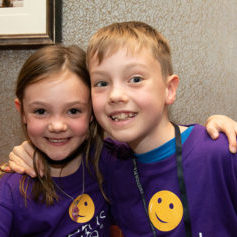 Siblings
who, even though they don't have diabetes, they still live with diabetes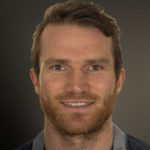 Health Care Professionals
who work with type 1 diabetes (CEUs are not offered)
I'm a T1 and a Friend for Life
" Sometimes, when days are kind of rough, I'll put on a green bracelet to remind myself that I am not alone. "
FRIDAY, 25 OCTOBER - 8.30 AM – 9.00 PM
Registration Opens at 8.30am
Exhibition Hall Opens at 12 noon
Platinum Sponsors Focus Groups
Opening Keynote, Youth Icebreakers & Childcare 7.30pm
Reception 8.30pm
SATURDAY, 25 OCTOBER - 9.15 AM - 4.15 PM
Sessions commence at 9.15am and finish at 4.15pm
Programme to follow
SUNDAY, 27 OCTOBER - 9.15 AM - 4.15 PM
Sessions commence at 9.15am and finish at 4.15pm
Programme to follow
Faculty, Experts & Youth Staff
CWD has invited some of the top experts in the diabetes community to share their experience and wisdom with you. In addition to the scheduled presentations, the conference faculty will be available during meals and breaks for more personalised discussion. Our faculty are very approachable - don't be shy about asking questions! This is a time to discuss anything on your mind relating to diabetes management. It's a great opportunity to network, share ideas, and interact with CWD's most wonderful and caring professionals!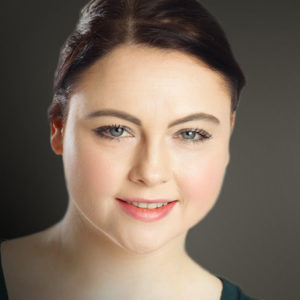 Faculty
Jade Byrne is an actor and writer. She has had TV roles in Casualty (BBC), Inspector George Gently (BBC), The Dumping Ground (CBBC), and Mount Pleasant (Sky Living). Jade finished writing her first play, Pricks, in 2018 and has had overwhelming success with it. She headlined TADTalk 2019 with the show. Jade describes Pricks as a show about pricks (pause) of the medical kind, mainly. Pricks takes you on her journey with type 1 diabetes, it's about family and relationships too. Jade was diagnosed aged 4 so has lived with type 1 diabetes for almost 30 years. Pricks was at Pleasance Courtyard at Edinburgh Fringe Festival 2018 for the entire run and received rave reviews and a nomination for best show. Pricks was named by the British Theatre Guide as the Best Solo Show in the North East in 2018. It's since had a small Northern tour in November 2018 and a full UK Tour in April through to June 2019. There are future shows of Pricks in October 2019 and another UK tour in Spring 2020. Jade is also a Celebrity Ambassador for JDRF and a Dexcom Warrior. She's currently writing a children's book about Daisy Donald who's superhero alter ego is Diabetic D, as well as working on several other type 1 diabetes related projects with JDRF and Dexcom. Not to forget Jade's Etsy shop Pricks Products selling diabetes related products and clothing.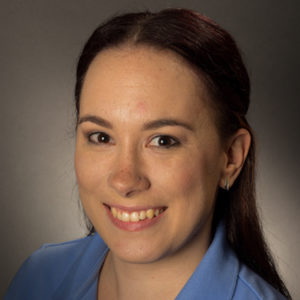 Faculty, Tween Program Staff
Chelsea Carr has grown up around diabetes; her brother Jeremy was diagnosed in 2000. She attended her first Friends for Life conference with her family in 2003 and has been to many CWD conferences since that time. It was through the FFL conferences that she first met her husband, Martyn. Chelsea now lives in Glasgow and having completed her Masters Degree in History at the University of Edinburgh, works as a data analyst for Vodafone UK. She is also an aerialist and spends all of her free time hanging from the rafters on a trapeze in various venues around the UK! Chelsea says, "FFL represents the closest friends and family you can have. Everyone you meet understands the experience of T1D and its role in everyday life: for those with diabetes and those who love them."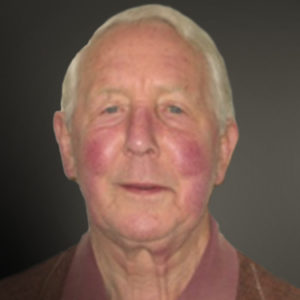 Faculty
Mike Cross, OBE FRGS RAF (Ret'd), was commissioned in 1962 from RAF College Cranwell. After earlier tours he took the Central Flying School course in 1967 from which followed 3 flying instructional tours at various intervals at RAF Cranwell as a flight commander, squadron commander and, in 1985, Chief Flying Instructor respectively. He was awarded the OBE following the latter tour. In 1991 he served as Director of Operations at Joint Headquarters, High Wycombe, covering the RAF involvement over Iraq in support of the Kurds, before moving to the Ministry of Defence as Deputy Director of Training Flying. Mike was appointed as Chief of Staff, HQ Air Cadets in December 1993. He retired from the RAF in May 1997, but continued in the post as a `Retired Officer` until he finally retired in April 2007. Mike is an experienced expeditioner mainly in the desert; he has travelled and worked extensively in the Sahara, Arabian and Thar deserts. He trekked to the South Pole, with his son, Will, in January 2003, and to Everest Base Camp every year from 2004 to 2010, on three occasions leading a group. In 2010 he led an expedition to one of the remotest areas of Himalayan Nepal, the Upper Dolpa. Mike completed the London Marathon in 1997, the London Triathlon in 1998 and in March 2006 he undertook a 250km trek driving a husky drawn sledge in northern Norway and again in Finland in 2013 for charity. Mike is a great supporter of JDRF.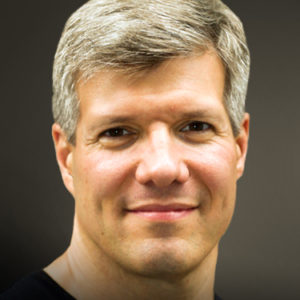 Faculty
Edward Damiano, PhD, is Professor of Biomedical Engineering at Boston University (BU) and President & CEO of Beta Bionics. His educational training is in the areas of biomedical and mechanical engineering as well as applied mathematics. Over the years, his lab at BU, and at the University of Illinois before that, has been engaged in basic scientific research that combines aspects of fluid dynamics, solid mechanics, and intravital microscopy to study the biomechanics of the inner ear and blood flow in the microcirculation. In addition to his basic science research, he has also committed himself to building a bionic pancreas for type 1 diabetes (T1D). Ever since his 20-year-old son, David, was diagnosed with T1D in infancy, he has set his sights on creating and integrating autonomous, intelligent systems for automatically regulating blood glucose levels in diabetes and with a vision of building a bihormonal (insulin and glucagon) bionic pancreas that David could have in college. He and his engineering team at BU began conducting experiments testing an early prototype of their bionic pancreas running on a laptop computer in diabetic swine in 2005 and then progressed with their clinical collaborators at the Massachusetts General Hospital through in-patient trials in adults and adolescents with T1D from 2008–2012. From 2013–2018, his team at BU and clinical collaborators conducted over a dozen home-use clinical trials in adults and children with diabetes (and other chronic conditions of glycemic dysregulation) testing a mobile version of their bionic pancreas, which ran on an iPhone and wirelessly controlled one or two insulin pumps. With nearly $2.5 million in donations from over 1,000 gifts from the T1D community in 2014 and 2015, his engineering team at BU, along with their contract manufacturers, began building the first fully integrated bihormonal bionic pancreas that does not rely upon smartphone technology. They called their device the iLet, in homage to the pancreatic islets of Langerhans. At the end of 2015, the iLet and associated technology was licensed to Beta Bionics, Inc., a Massachusetts Public Benefit Corporation that plans to commercialize the bionic pancreas for people with diabetes and other disorders of glycemic dysregulation. The first home-use clinical trial of the iLet was conducted in adults and children with T1D between May and October 2018. Three additional home-use clinical trials testing the iLet have been conducted in 2019. In collaboration with Damiano's lab at BU, and 16 clinical sites across the US, Beta Bionics plans to begin final clinical (Phase 3) trials testing the iLet in 2020 and seek FDA approval of the device for commercial distribution in the US in late 2020.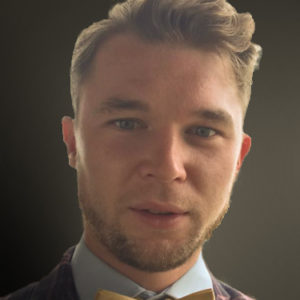 Faculty
Diagnosed with type 1 diabetes at the age of eight, Gavin Griffiths openly shares that his biggest struggles came in returning to school and emotionally adapting to life with a life-long autoimmune disease. Nobody welcomes it! However, after getting back into sports, Gavin found himself more settled and playing semi-professional football, and then into ultra-endurance running. In 2018 Gavin completed his 100th challenge to support those with type 1 diabetes by running 25 marathons around the U.K and Ireland in the space of 1 month – and this helped kick start the 'League of DiAthletes,' an international entity which connects a team of type 1 advocates from around the world with a global alliance of diabetes organisations to produce more engaging forms of type 1 diabetes education, designed from the patient's perspective.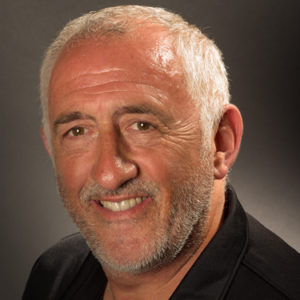 CWD Staff, Faculty
Ashley Head is husband to Shayne and dad to Jake (30) and Phoebe (24, Dx T1D 2001). He is Director of an International Event Logistics company, owner of Lewes FC, the first semi-pro soccer club to fund it's men's and women's teams equally and organises an off-road marathon – The Moyleman – in Lewes, East Sussex. He has volunteered at Friends For Life in the USA since 2009 and was part of the team to help CWD set up the first FFL UK at Beaumont House. Ash takes care of the Sponsor/ Exhibit space at the conferences and works on the move-in and move-out crew. Ash is a trustee of T1 Today UK.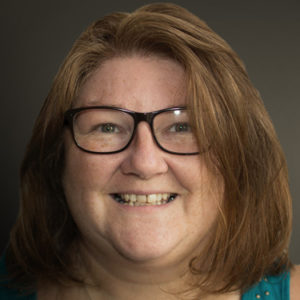 Faculty
Aileen Hillis is mum to Marc (dx 2006). They both attended the first Friends for Life UK conference in Windsor in 2009. Aileen co-founded iPAG in 2008, a voluntary group supporting equal access to insulin pumps and diabetes technology. She is a patient representative on her local health board (Glasgow), she campaigns and raises awareness of type 1 diabetes, and supports and encourages families through Facebook groups, her website, and other avenues.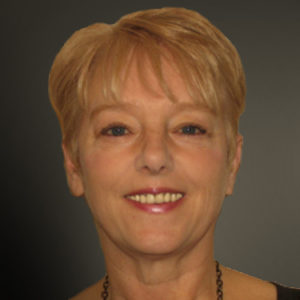 Faculty
Jackie Jacombs first became involved in the CWD USA parent's mailing list shortly after her daughter Sasha was diagnosed with diabetes in 1999. There were no equivalent supporting mailing lists or websites in the UK. Jackie asked CWD Founder, Jeff Hitchcock, if he would set up a mailing list for UK families. This was the start of a strong on-line community of families in the UK. They now have a committed Facebook group which replaced the UK mailing list. The UK Children with Diabetes Advocacy Group was formed in 2007 to advocate for better care, especially in schools and better access to new technology. There are annual family weekends away for families to meet each other and parents who live near each other, arrange to meet up with their children in the holidays. Various parents of the Facebook group continue to work and support the work of JDRF, Diabetes UK, DRWF and INPUT whenever possible. Jackie's daughter Sasha, is now 25 years old, studying Biological Sciences and hopes to work in research. Sasha's identical twin, working in law, does not have type 1, but both twins have really enjoyed helping out at the CWD UK conferences in the past.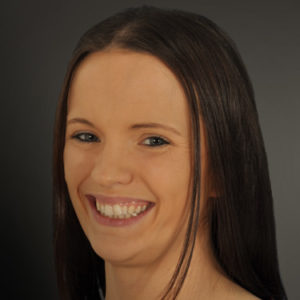 Faculty, Teen Program Staff
Judith Kennon, BSc, Dip Nursing, RAN, has been a Diabetes Specialist Nurse for 6 years. Having graduated from Glasgow Caledonian University in 2010, Judith started her career in medicine at Victoria Infirmary Hospital, Glasgow. Here Judith learned about the acute side of diabetes and its complications. From here, Judith moved to a diabetes ward at Gartnavel General Hospital, where she gained further experience in diabetes and successfully applied for her current role as a Diabetes Nurse Specialist. Specialist interests include transition care, psychological impact of diabetes, health literacy, and health inequalities. Judith is the proud mother of Dylan (2) and her personal hobbies and interests include music, walking, dancing, and all things Disney!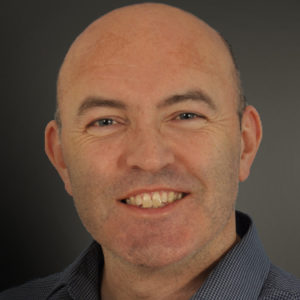 Faculty
Brian Kennon, MD, FRCP, was appointed as an adult consultant diabetologist in 2004. He works at the Queen Elizabeth University Hospital, Glasgow, and his sub-speciality interests include transitional care, diabetes foot disease and technology enabled care. He is also interested in developing person-centred care models and a societal approach to wellbeing. As national lead for diabetes in Scotland, he has been involved in the implementation of the Diabetes Improvement Plan with the aim of improving the care of persons with diabetes across Scotland. Brian is the proud father of a two year old son and personal interests include football, walking and cycling.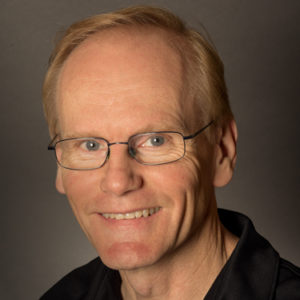 CWD Staff, Faculty
Scott Kyllo lives in British Columbia, Canada. He has two adult children, Alyssa and Chad. Their path along the diabetes road started in 1996 when his son, Chad, then age two, was diagnosed with type 1 diabetes when they were residing in Bahrain in the Middle East. The World Wide Web had just arrived in Bahrain and it brought to the Kyllo's the safety of the Children with Diabetes family. Two years later, when life was becoming somewhat comfortable and routine, Alyssa, then age 7, was also diagnosed with type 1 diabetes. Chad was also diagnosed with celiac disease in 2001. The family attended their first Friends For Life conference in 2002. Getting to meet the CWDers in person was like Christmas in July! Scott is a Chief Information Officer by day and an Aircraft Engineer by night maintaining a Piper Cherokee and a Mooney. These skills and his "MacGyver" qualities keep him running at the Friends For Life conferences as its Information Technology and Audio/Visual support person. He is a strong advocate of Friends For Life conferences and believes anyone with a connection to diabetes should attend at least one… although warns that the conferences are much like potato chips—it's hard to stop at just one!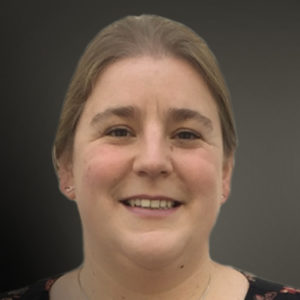 Faculty
Anna Long, MBiol, PhD, completed an undergraduate Master in Biology at the University of Bath (2006). Her type 1 diabetes research career began as a research technician measuring markers of diabetes in the blood (islet autoantibodies). Anna received her PhD from the University of Bristol in 2012. After this she was awarded a Fulbright scholarship by Diabetes UK. This enabled her to spend two years in Seattle, USA, studying the immune system of people 'at risk' of diabetes. In 2018, Anna was awarded an RD Lawrence Fellowship, jointly funded by Diabetes UK and the JDRF. With this funding she is investigating why some people develop type 1 diabetes as adults when others are diagnosed when they are children. Her project is rooted in the Bart's Oxford (BOX) study which researches type 1 diabetes through studying the families of people with diabetes.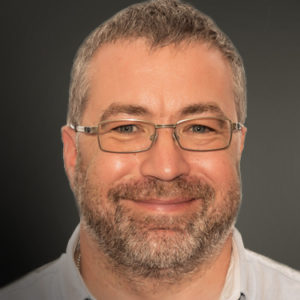 Faculty
Alasdair McLay is an Engineer and problem solver by training and has had type 1 diabetes for over 30 years. In the last three years Alasdair has been involved in testing technology solutions to help reduce the burden of his diabetes. For the last three years he has used all of the Open Source (DIY) Closed Loop systems, helped test out changes and modifications and has also helped dozens of other PWDs set up their own systems at build sessions. Alasdair has also introduced many others, both HCPs and PWD, to these systems and their benefits including talking at Type 1 Rise of the Machines; Input Fusion and UK CDF events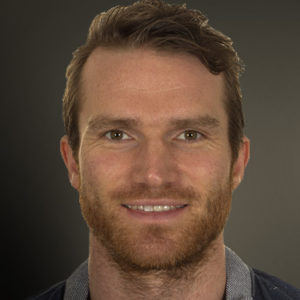 Faculty
John Pemberton, BSc Sports Science, PGDip Dietetics, Diabetes Educator, is passionate about empowering and educating children and young people and their families to self-manage and take control of diabetes. He has had type 1 diabetes since 2008 and has played both cricket and football at a high level. He is passionate about being active, and takes every opportunity to get to the gym, walk the Grand Canyon, and tackle the Three Peaks. His work at Birmingham Children's Hospital (UK) involves delivering personalised education to; the newly diagnosed, those initiating pump therapy, new starters on CGM, and those wanting to improve their lifestyle. He run a sports specific clinic for those who play at a high level. His current interests is the effective use of CGM using a "Sugar Surfing" approach. His main focus is to bring the current evidence base into clinical practice as soon as possible, by creating tools that make it easy. Recently, this has been the implementation of a new system KISS, for giving extra insulin for high fat and protein meals.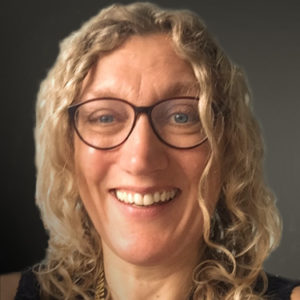 Faculty
Tabitha Rendall, MBChB, MRCP(UK), FRCPCH, is a Consultant in Paediatric Diabetes and Endocrinology at Nottingham Children's Hospital. Tabitha is passionate about children and young people with diabetes. She was instrumental in developing the Best Practice Tariff which has resulted in huge improvements in outcomes in England and Wales. Tabitha is currently a Diabetes UK Clinical Champion with her project focusing on carrying these improvements through to services for young adults with diabetes.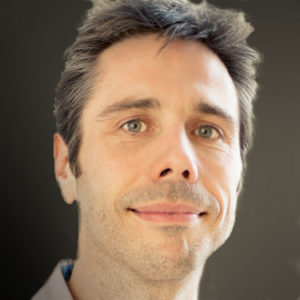 Faculty
Dr Timothy Tree is a Reader in Immunobiology at King's College London. His research focuses on understanding the processes involved in destroying insulin producing cells which leads to the development of type 1 diabetes. His work tries to understand why some people develop T1D and others do not and use this knowledge to identify and test new therapies aimed at stopping or reversing this destructive process. This research has contributed to several exciting new clinical trials being performed in the UK and beyond. In addition to a 20-year professional interest in diabetes, Tim also has a great personal interest in the condition. His father lived with type 1 diabetes for over 25 years and he was diagnosed with type 1 diabetes at the age of 11. He now has three lovely (but boisterous) boys of his own and aims for a world where type 1 diabetes no longer touches young lives.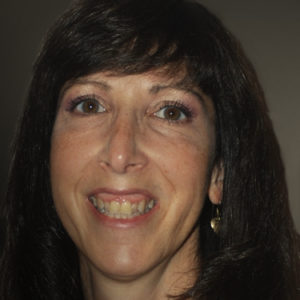 Faculty
Jill Weissberg-Benchell, PhD, CDE is a pediatric psychologist and a certified diabetes educator with over 25 years of research experience and clinical work with children, adolescents and families with diabetes and their families. Her academic appointment is as a Professor of Psychiatry at Northwestern University's Feinberg School of Medicine. She has published numerous research articles and offered workshops and lectures addressing issues such as improving self-management behaviors, family adaptation and coping, building adolescent resilience, the use of technology (CGM, Pumps and the Artificial Pancreas), and transitioning from pediatric to adult care. She is a co-author of two books, one that focuses on transitioning from pediatric to adult care, and another that focuses on working with adolescents with type 1 diabetes.

 Denotes faculty or staff with diabetes
A Glimpse from FFL UK 2018