For the past 22 years, I have been at the helm of CWD's conferences. Friends for Life events large and small, inside the US, outside the US, and all around the country. It's been all-consuming in the most wonderful way. I love going to new venues, meeting their events teams, hearing what they have to offer, and envisioning our amazing families learning and having fun in those places. I also love going back to tried-and-true "old friend" venues to hear their new ideas about the cool things we can be doing the next time. It's so fun and energetic and creative. And it challenges me in all the best ways.
This year, it's been different.
Wow – almost sounds like I'm retiring, doesn't it?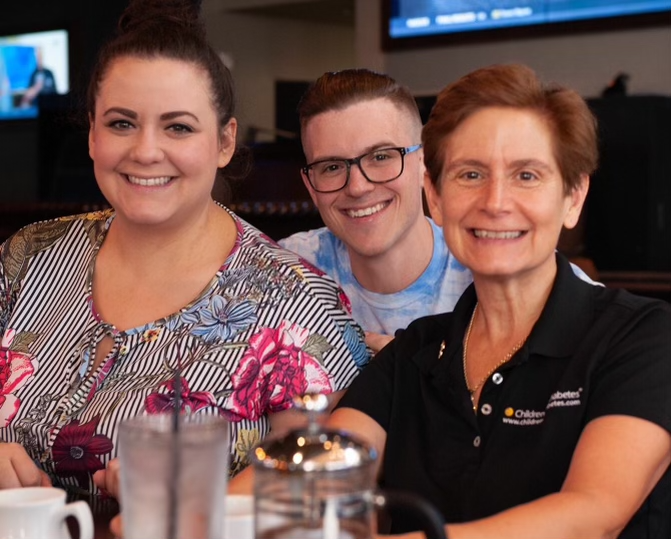 NO WAY!!!
This is the 2021 challenge: After the shift to virtual for all of our events last year, how do we begin to get together again in person, as vaccines become widely available and Covid-19 begins to take a back seat? We're in brand new territory. I connect with other conference planners pretty regularly, and we're all talking about these things. For CWD, the questions involve a deeper layer: our FFL events include families of all ages. I need to make sure that whatever recommendation I make about virtual or in-person for that next conference has the safety and health of your kids front of mind.
Friends for Life is all about bringing people together for education and support. In Orlando, there are always more hugs than you can possibly imagine. Social distancing just isn't something that works well with an event based on hugs and laughter, and learning together while sitting closely in groups large and small, and crowding around cool exhibits in the exhibit hall.
And meals? Oooph. I have a hard time wrapping my head around how we would do meals, especially with kids. Some of the stricter guidelines I've read suggested that meals are possible if every person keeps to their assigned seat with 2-3 people per one of those big rounds of 10 that we always have. Can you imagine? "Jimmy, you are seat 743. Leigh, you're seat 744. The kids are with you at that table, but they cannot visit any other tables."
I don't think I've ever seen one of our FFL kids sit in the same seat twice. So for me, that particular guideline is a deal-breaker.
The path forward is murky right now. I'm frustrated by the ambiguity, and I know you are as well. Not knowing when and how things are going to get better is so hard – and decisions about virtual or in-person need to be made months in advance.
It WILL get better, though. And we WILL be together again, in person, with so much to celebrate. I will keep you all posted as I have more news. As always, please send me a note if you have a question or just want to say hello. Sending each of you a FFL hug.