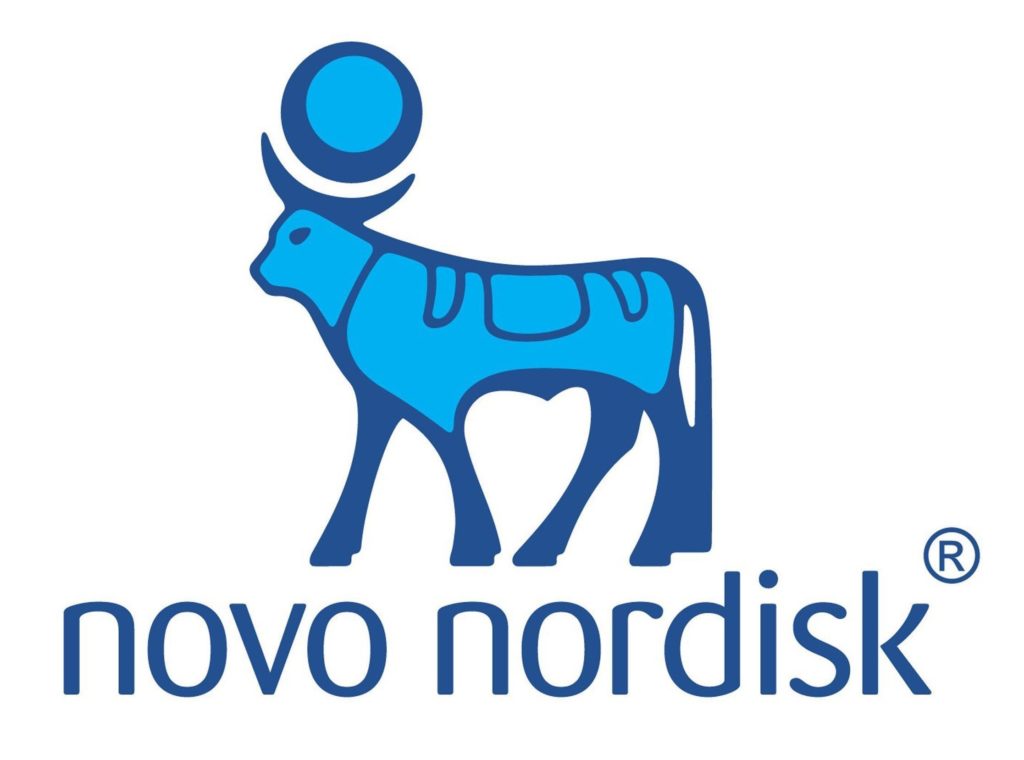 On January 2, Novo Nordisk issued a press release outlining their My$99Insulin Program, follow-on brands of insulins, and an Immediate Supply option, helping to expand their insulin affordability options for people with diabetes in need, specifically addressing the issue of insulin rationing.
Here's what is now available:
My$99Insulin: For $99, patients with diabetes can get up to three vials or two packs of FlexPen®/FlexTouch®/PenFill® pens of any combination of Novo Nordisk Inc. insulins. By simply enrolling at NovoCare.com, you will receive an online card that can be downloaded and printed, saved to a phone, or emailed to a valid email address. This card can be redeemed with a prescription at the pharmacy where you buy their insulin. My$99Insulin is available to all eligible patients with or without insurance.
Follow-on brand insulins: Follow-on brand (also called authorized generics) versions of NovoLog® and NovoLog® Mix made by a Novo Nordisk A/S US company, Novo Nordisk Pharma, Inc., are now stocked at the wholesaler level. People can order them at the pharmacy and they'll be available for pick up in 1-3 business days. Prices in the graphic below: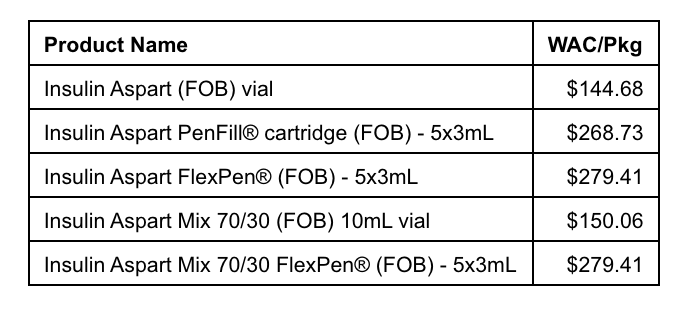 These insulins may be able to lower the costs for those patients whose insurance requires that they have to pay list price through coinsurance or before meeting their deductible. Patients should check to see if their insurance plan covers these follow-on brands.
Immediate Supply: Novo Nordisk also knows that there may be instances when people are struggling and need insulin immediately because they might be at risk of rationing. People in this situation can call Novo Nordisk at 1.844.NOVO4ME (1.844.668.6463) or visit NovoCare.com to see if Novo Nordisk can provide a free, one-time, immediate supply of up to three vials or two packs of pens of Novo Nordisk insulin for individuals with a prescription. People will then be encouraged to find a longer-term solution from their broader affordability offerings.
"We know some people still struggle to afford their insulin and we want to help. We've talked to people, including those who have been critical of us, and it's clear there is no one solution that will work for everyone and people need options," said Doug Langa, executive vice president, North America Operations and president of Novo Nordisk Inc. "That's why today, we have made available additional options recognizing the different situations that make insulin unaffordable or inaccessible. With these programs, in conjunction with NNI's investment in rebates to ensure their medicines are on formularies, we are continuing to take action to help people with diabetes afford their insulin as we work toward much needed longer-term change."
"The move by Novo Nordisk to offer $99/month insulin provides welcome relief to people with high deductible health plans or that are uninsured," said CWD Board member and Advocacy Committee member, George Huntley. "The timing of this program is good as most HDHP's reset the deductible January 1. The only drawback is that the $99 we pay through this program by Novo Nordisk won't count toward the deductible in their plan, but it literally could be a tenth of the price so it's a real savings for people in these types of plans."
You can find all of this information on NovoCare.com or by calling 1-844-668-6463. The press release can be found here.