Kelsey Rogowski
I was the second in my family to be diagnosed with type 1. In the next couple of years, two of my brothers were also diagnosed. Four out of five living with type 1. In the past twenty five years, I have seen technology change, but also myself. I have completed three degrees, traveled the world, volunteered at diabetes camp and now work as a registered nurse on a kidney, pancreas and liver transplant unit. My story with diabetes and my family's story allow for empathy with my patients. My diabetes friends are some of my best, and I can't imagine life without diabetes guiding my life choices.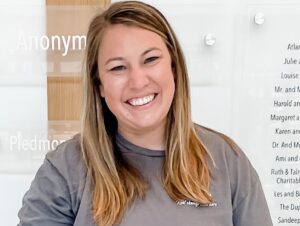 Kelsey received a 25 Year CWD Journey Award
Do you have a story to share about your experiences with diabetes? We want to hear from you! Tell us your story using the form below and we'll consider it for inclusion in the CWD Stories section of our website.