Life is Good
I was diagnosed with T1 diabetes when I was in the 7th grade years and years ago. Treatment at that time was archaic, i.e. glass syringes, boiling supplies for sterilization, clinitest tablets for blood sugar testing, limited supply of insulin types, little community support, etc. Despite the limitations, I made my way through a normal childhood and refused to allow diabetes to control my life.
Today at the young age of 75, I still don't allow this disease to control me. Like many of my friends, I did well in school, graduated from college, spent 39 years as an educator, traveled abroad extensively with students and am enjoying golf in my retirement. I have volunteered with a local endocrinologist to show type 1 teens that life can be happy and fulfilling and long if you just do your best to be in control.
Because I have very few complications from diabetes after 62 years with type 1, I feel that I need to pay it forward to talk to parents and young people and show them that even with diabetes, life is good.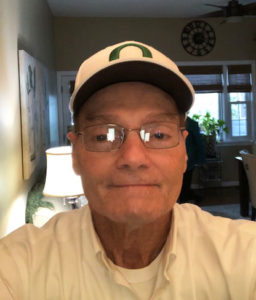 Tom was born in 1944, had a happy childhood in a large family, went to local schools and colleges, and married a wonderful woman who worked as a registered nurse until retirement. After 39 years teaching at local high schools and colleges, he retired to begin a very happy retirement. "I plan to continue golfing for another ten years – the Lord willing."
Do you have a story to share about your experiences with diabetes? We want to hear from you! Tell us your story using the form below and we'll consider it for inclusion in the CWD Stories section of our website.