Brian Grant, BSN, RN, CDCES, was diagnosed with type 1 diabetes in 2003. He loves working with people who have diabetes, and is looking forward to serving as Teen Leader at the Friends for Life Orlando conference. He currently resides in Mechanicsburg, PA and works for Dexcom.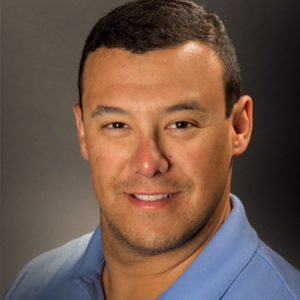 Ernie Prado serves as the Super Guppy Project Engineer in the Aircraft Operations Division at NASA's Johnson Space Center. In this role, he is responsible for maintaining airworthiness of the Guppy, integrating payloads, upgrading systems, assisting Maintenance, supporting sustaining engineering and ensuring mission success. In 2019, the Super Guppy airlifted the Artemis spacecraft between NASA facilities supporting America's mission to Mars. Previously he worked at the Space Vehicle Mockup Facility (SVMF) where astronauts train prior to spaceflight. At the SVMF, he led projects to create, maintain, and upgrade full-size International Space Station trainers and mockups that astronauts use to prepare for their missions. In addition to his work at NASA, he is involved in manufacturing large-scale 3D Printers. Ernie holds Bachelor of Science degrees in Mechanical Engineering & Aeronautical Sciences and Engineering from UC Davis. He was diagnosed with Type 1 Diabetes at the age of 15 and has been on an insulin pump since 2011. While wearing an insulin pump and CGM, Ernie has achieved 8Gs in a centrifuge during an Aeromedicine study. In his free time, Ernie enjoys snowboarding, SCUBA diving, crossFit, building Legos, and tinkering.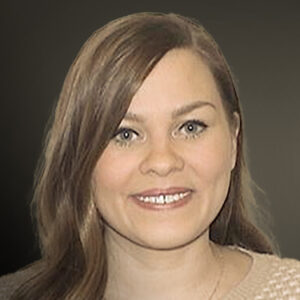 Kristen Fries, RN, BSN, CDCES, was diagnosed with type 1 diabetes in 1994. She loves working with people who have diabetes and has volunteered at local diabetes camps in the past. She currently resides in Cincinnati, OH and works as a pediatric diabetes educator at Cincinnati Children's Hospital. She looks forward to serving at her first FFL conference!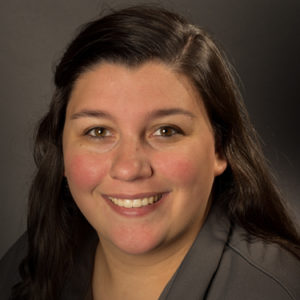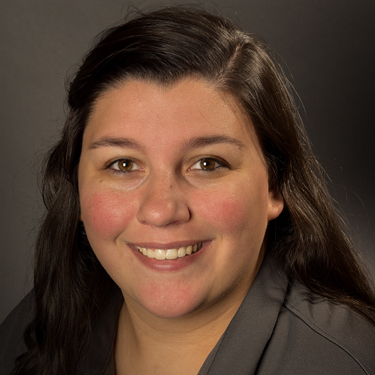 Melissa Geren was diagnosed with diabetes in 1995. She went to her first Friends for Life Orlando Conference in 2003 and has been attending Friends for Life conferences ever since. Melissa is mom to Maddax (born December 2021), wife to Zach and has three siblings, Sarah, Kayla, and Matthew (diagnosed at age two). Currently, Melissa works for Unilever Water and Air Wellness on the Blueair (Air Purification) brand on the Marketing Team. Aside from working with Tweens at Friends for Life Conferences each year, Melissa is currently a board member for Children with Diabetes.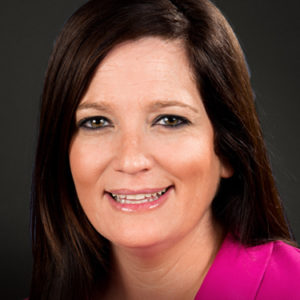 Sunshine Abel, RN, is the proud mother of Sierra and Sailor. She attended her first Friends for Life Conference with her family in 2002, after her daughter Sailor was diagnosed with type 1 diabetes when she was two years old. After attending that conference, Sunshine immediately knew she had found a new family and a new home. It was where kids with type 1 can look around and see other kids just like themselves checking their blood sugars and giving insulin. She then made it her mission to get her whole family involved anyway she could, to give back. Sunshine started volunteering in 2005 and has been working as a nurse and lead HCP in the Friends for Life youth programming since 2006. "To FFL First Timer families: At diagnosis, my husband and I thought what in the world do we do now. How will this disease ever be part of our everyday lives. It turned our lives upside down. Finding CWD and attending that first FFL, we realized this is where our T1D journey begins. It is where we gain knowledge that is golden and given irreplaceable tools to help better manage our lives now that we are living it with type 1. It is where we learn how to better educate those around us in our everyday lives. It's therapy for ourselves as a parent trying to navigate through the emotions. But most of all, FFL is where we turn to for support when we need it and to give it, to the parent who just can't get their child's blood sugar up at 3 am. Having a child with type 1 diabetes makes me feel like I can conquer anything."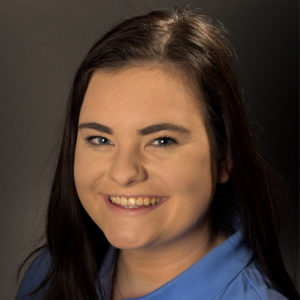 Hannah Klippel was diagnosed with type 1 at the age of eight and attended her first Friends for Life Conference four months later. This will be her 12th year participating in Friends for Life Conferences! Hannah is an undergraduate student at the University of Florida majoring in Business and is excited to be a part of the Elementary Staff at Friends for Life! She is forever grateful for the resources CWD has provided her and her family. Hannah considers her friends made through CWD her family, and she truly can't imagine her life without them. She hopes to give back to the Friends for Life family, as much as they have given her!
Kiddie Kove Program Staff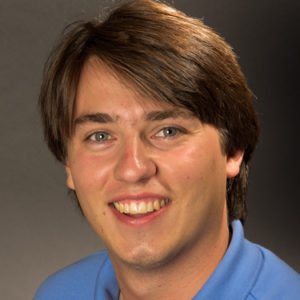 Parker Grand is excited to be on the Friends for Life staff as CWD has given him so much support and friendship over the years. Parker has attended every Friends for Life conference since his diagnosis at the age of three in 2002. Parker lives in California where he attends college full-time. He is employed by the California State Parks where he coordinates youth programs, leads guided tours and develops new programs to teach children an appreciation for the history and ecology of the parks. Parker loves working with children of all ages. In his free time, you can find him biking, golfing, and volunteering.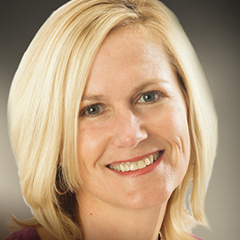 Mary Babin, RN, BSN, CDE, has served as the childcare coordinator since the very first CWD conference. Mary leads a team of certified diabetes educators providing care and fun in a safe environment for kids under age five with and without diabetes. Providing this service alleviates the concerns of many parents of kids with diabetes – allowing them to attend the sessions with peace of mind knowing that their children are cared for by skilled professionals. This supports Mary's belief that education is the key to successful diabetes management. Mary has devoted her career to the world of medicine. As a graduate of Eastern University and Presbyterian School of Nursing, Mary currently works as a pediatric endocrine specialty nurse and has been a CDE over 20 years! This busy mom and devoted professional has been involved with CWD since 2001. You can spot her at the conferences – she's the one with the trail of kids behind her!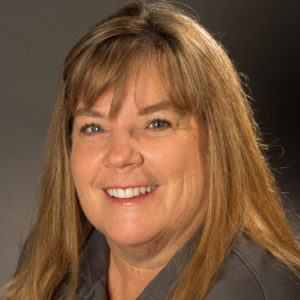 Shelley Grand, mom to Parker, diagnosed in 2002, resides in Southern California. Shelley and her family have been attending Friends for Life Orlando conferences since 2003, and they attribute Parker's success in managing his type 1 to the knowledge, support and friendship that they have received over the years from attending the FFL conferences. Shelley has been a preschool teacher/director for the past 30 years. She states, "We look forward to attending FFL every year and enjoy being able to give back to a community that has given so much to our family."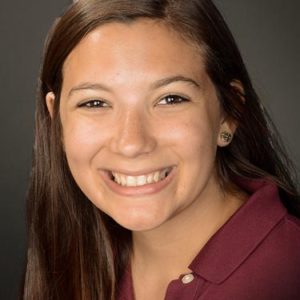 Sierra Abel, LMSW, is the older sister to Sailor Abel, who was diagnosed with type 1 diabetes in 2001. Sierra attended her first Friends For Life conference with her family in 2002 and loved it so much she could not stop coming back. Sierra is excited to be a leader of the orange team. She has graduated from the University of South Carolina with a Masters degree in Social Work. Sierra hopes to become a Diabetes Care and Education Specialist, working with a pediatric endocrinology department in the near future. FFL is a place Sierra calls her second home and it is where she is reunited with some of her best friends she calls "family." FFL helped change Sierra's career goals and it has impacted her in ways for which she is forever grateful. She hopes to inspire other people who wear orange bracelets, just like she does!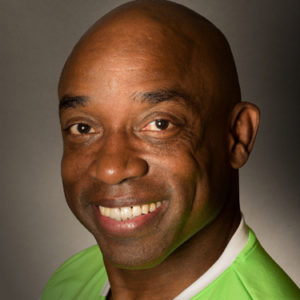 Harold Sanco, CPT, is a former National Aerobic Champion and two-time bronze medalist at the National Step Challenge Competition. He has been voted Washington, DC's "Best Instructor" by Washingtonian magazine and The Washington Post. With more than 20 years of experience in youth physical education and coaching, he is an internationally acclaimed instructor and trainer who teaches across the United States, Canada, and 15 countries for some of the top fitness conferences in the world. His popular "Urban Funk" class has been featured in People, Allure, and W magazines. He is AFAA certified and a Master Trainer for Lebert Training Systems.

Indicates staff member with diabetes