In just a few weeks, the CWD family will travel to Falls Church, VA for our Friends for Life Falls Church event, taking place October 4 – 6th. Today, we have the honor of talking with David Tarter, mayor of Falls Church, VA and dad to Anna, who has been living with type 1 diabetes since 2006.  
CWD:  What's your connection to type 1 diabetes?
David Tarter: In January, 2006, my three year old daughter, Anna, was diagnosed with type 1 diabetes.
CWD:  How has your daughter's diagnosis affected your family? Your job?
David Tarter:  Diabetes has had a major impact on our lives, as I imagine it has for others affected by this disease. The early years were probably the hardest. For the first 10 years, my wife and I would get up every night, often multiple times, to check my daughter's blood sugars. We would also weigh her food portions, to ensure the most accurate carb calculations. We wanted to do everything we could to ensure that our daughter was as healthy as she could be, but it was draining. New technology has helped, but we still often get up multiple times a night for continuous glucose alarms as our pump provider, Omnipod, has yet to introduce a semi-closed loop product. I am looking forward to this and other technological advances. Anna has thrived, however, she is an excellent student, a varsity athlete, and a member of student government.
Of course, diabetes, has also impacted my job, as I have had to come home for pump and insulin issues, but the biggest impact has been on my wife, Karen's career. She is a lawyer by training, but she transitioned to working in our local elementary school health clinic when our daughter was young. She has been there ever since – helping other families with diabetes and other health issues.
CWD:  I know you've attended our Friends for Life in Falls Church before – what was a highlight from the previous conference?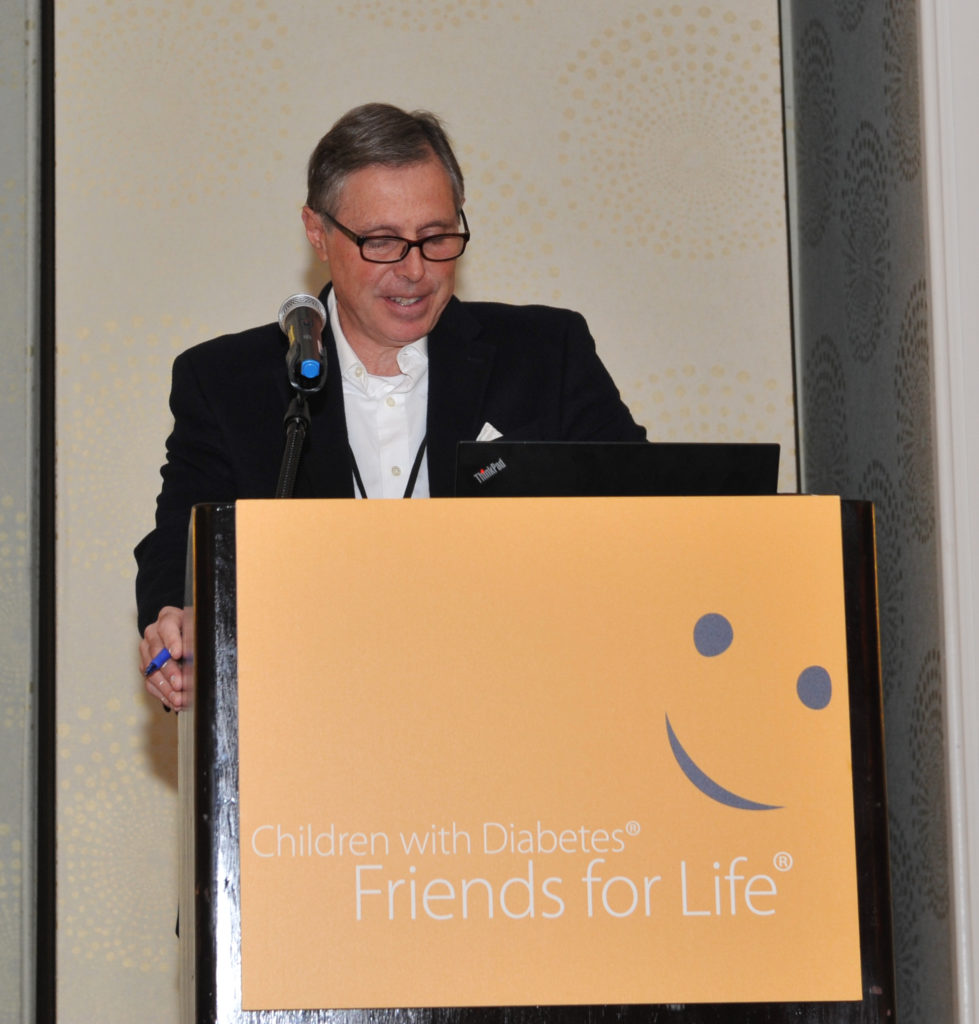 David Tarter:  Seeing my daughter quickly make friends who share her diabetes experience. She doesn't have any friends at her school with diabetes, so it's great for her to spend time with kids her age who have this common experience.
CWD: What are you looking forward to this year?
David Tarter:  Several things: Meeting new people who have a connection with diabetes, learning about new technologies and other ways to make life easier with diabetes, spending some time with the product reps to learn more about better utilizing our current diabetes' products, and most importantly, being around a supportive community.
CWD:  For folks coming in from out of town, what would you recommend we check out in Falls Church?
David Tarter:  Falls Church is a wonderful walkable, community with lots for visitors to do. Some of the many possibilities include: the Falls Church, from which the City takes its name, it is celebrating its 250th anniversary this year and counts George Washington and George Mason among its vestrymen, the Eden Center, the largest Vietnamese shopping center on the East Coast with over 100 authentic restaurants, shops and other businesses, Doodlehopper 4 Kids, a great, unique toy store, the CD Cellar for old records, the State Theater for live music, and lots of interesting restaurants like Spacebar for grilled cheese sandwiches, Liberty BBQ for a fresh take on Barbeque, and Thompson's Italian, a highly regarded new arrival in the City.
Thanks for talking with us today, David! And there's still time to register for FFL Falls Church; come join us for a weekend of education, connection, and inspiration.