Riva Greenberg
I have written three diabetes books and speak at conferences. I am a diabetes advocate and my work largely concentrates around helping PWDs understand it is impossible to "control" their blood sugar and diabetes; they are responsible for their efforts, not the outcome. My work also centers around improving the HCP/PWD relationship. I often speak to audiences about "historical gratitude." I appreciate so very much the strides we've made on my 50 year journey. A CGM is like a lifeline and the DOC a community for all. While I wouldn't wish to get T1D, this is a most generous and loving community which makes me feel blessed.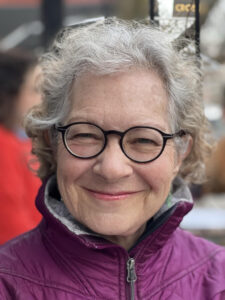 Riva is a recipient of the 50 year CWD Journey Award.
Do you have a story to share about your experiences with diabetes? We want to hear from you! Tell us your story using the form below and we'll consider it for inclusion in the CWD Stories section of our website.