Support Team
Our Support Team helps us keep FFL safe and secure for all our Fiffles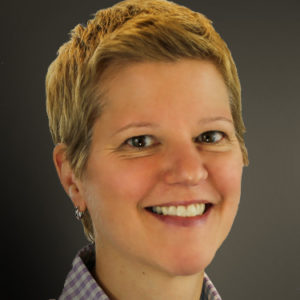 Cynthia M. Deitle, JD, LLM, is the Director, Associate General Counsel for the Civil Rights team at Facebook. Prior to joining Facebook in 2021, Deitle was the Director of Civil Rights at the Matthew Shepard Foundation, a LGBTQ+ advocacy non-profit organization for four years. Deitle served as a Special Agent with the Federal Bureau of Investigation from 1995 - 2017. During her career with the FBI, she focused her efforts on investigating violations of federal civil rights laws including police brutality and misconduct, hate crimes, and human trafficking. Ms. Deitle earned her Bachelor of Arts degree from The Ohio State University, her Juris Doctor degree from New England Law Boston, and a Master of Laws degree from both the George Washington University National Law Center and the New York University School of Law. She is an attorney licensed to practice law in Tennessee, Florida, Massachusetts and the District of Columbia and is an Adjunct Professor at Roane State Community College in Harriman, TN. Ms. Deitle was featured in a 2011 episode of 60 Minutes dealing with an unsolved Civil Rights Cold Case, and she appeared in the first season of Investigation Discovery's series, The Injustice Files. After her two year old son was diagnosed with type 1 diabetes in 2013, Ms. Deitle and her wife attended their first Children With Diabetes Friends for Life conference in Orlando. "The conference saved us. We found a community who embraced our family and not only gave us information about Type 1 diabetes and how to better manage the disease, but gave us the confidence that one day there will indeed be a cure. Until that day comes, we have Friends for Life." Ms. Deitle joined the staff and faculty of FFL in 2017 to share her family's journey and address the legal needs of young adults with type 1 diabetes. She joined the Board of Directors in January 2022. Deitle and her family live in Knoxville, Tennessee.
Jimmy Fickling holds the record for the most juiceboxes, glucose tabs, and applesauce pouches stashed away in a backpack in the hallways of FFL. Jimmy is a Criminal Investigator with Novant Health System specializing in threat management and drug diversion. Father to twins, Ava and Davis, Jimmy can most often be found keeping a close eye on the hallways of FFL and helping to ensure the safety of all FFL participants. His favorite part of the FFL conference is meeting new people and making friends that will truly last a lifetime.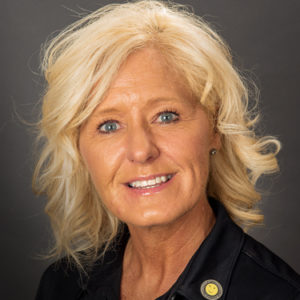 Paula Fairchild is a government agency criminal investigator and criminal justice instructor by profession, but her passion is diabetes advocacy and education. She attended her first FFL conference in 2006 after her daughter Emilee's 2004 T1D diagnosis, and quickly knew FFL is where they need to be each and every summer. Paula's sister and both uncles were diagnosed prior to Emilee's diagnosis, and FFL has provided them with invaluable education, resources, and friendships over the years. Paula is a volunteer regional Advocacy leader for JDRF, and mentors newly diagnosed families. She enjoys spending time with her daughter Emilee and family, and their chocolate lab/lap dog. Her favorite place to be (aside from FFL!) is the beach, and she enjoys running and exercising. She participates in the annual JDRF Ride to Cure 100 mile cycling events, helping to raise research funding and awareness for T1D.
Carolyn Meredith is mom to Chelsea, Jeremy (dx'd May 2000), and Bailey and wife to Rich. Carolyn and her family attended their first Friends for Life conference in 2003 and have been involved with CWD ever since. Carolyn works with Rich managing the storage facility and works with the Support Team as central communications during the conference. For her day job, Carolyn is the Data Management Tech at an elementary school in St. Petersburg, Florida. She enjoys meeting and sharing with other CWD families. "Friends for Life is a place where everyone 'gets it' and you can share your own experiences to help others newer to T1D."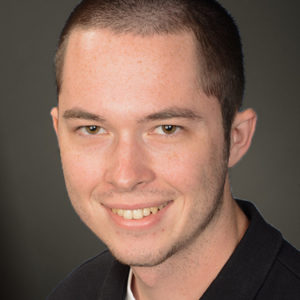 Jeremy Meredith was diagnosed with type 1 diabetes in May of 2000 when he was six years old. Jeremy has been attending Friends for Life Orlando conferences since 2003. He received his Associates of Science in Criminal Justice Technology in 2016, a general AA in 2018, BAS in Public Safety Administration in 2020, and is a certified SCUBA Diver. His biggest reason to come to Friends for Life Orlando is that it is a "vacation" from diabetes that is all about diabetes.

Indicates Support Team member with diabetes