Tween Staff
Our Tween Staff oversee programming for our Fiffles aged nine to twelve.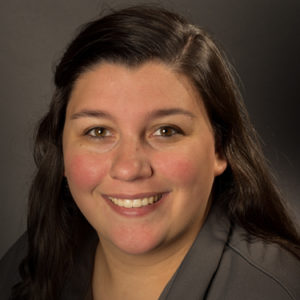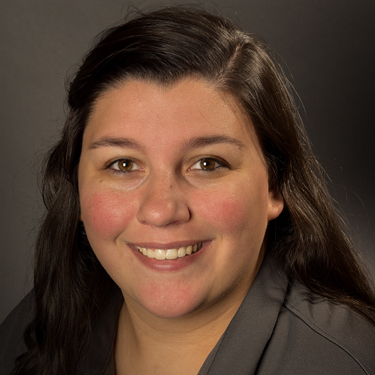 Melissa Geren was diagnosed with diabetes in 1995. She went to her first Friends for Life Orlando Conference in 2003 and has been attending Friends for Life conferences ever since. Melissa is mom to Maddax (born December 2021), wife to Zach and has three siblings, Sarah, Kayla, and Matthew (diagnosed at age two). Melissa works in marketing in Chicago and loves the Windy City. Aside from working with Tweens at Friends for Life Conferences each year, Melissa is currently a board member for Children with Diabetes.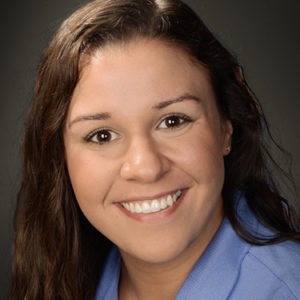 Sarah Johnston has three siblings, two with type 1, and all four siblings are volunteers at Friends For Life! Sarah graduated from Marquette University with a degree in Elementary Education as well as Psychology and now teaches middle school STEM in Milwaukee, WI. Spending a week at Friends for Life each summer is a huge part of her family's life. Since the age of 10, Sarah spends a week where everyone understands diabetes and all that comes with type 1. Friends for Life is filled with amazing people who bring out the best in one another. Sarah is so excited to be part of the Friends for Life Tween Team this year!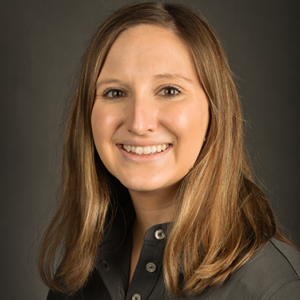 Erica Smith was diagnosed with type 1 diabetes in January 2004. Erica attended her first Friends for Life conference in 2004 with her family and has only missed one conference since, which she thoroughly regrets. She graduated from Texas A&M University with a Health Education degree. Erica currently resides in Round Rock, TX with her husband and son Weston (born April 2022). She is a Second Grade teacher in the Austin area. Erica says that Friends for Life conferences are the best part of her year and she is very grateful for all the friends she has made at conferences. She is extremely excited to be a leader on the Tween Team!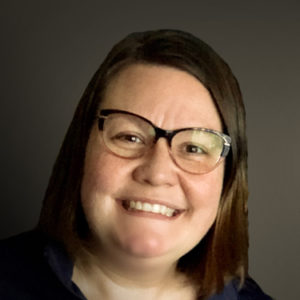 Erin Austin is a first grade teacher from Long Island, New York. She has been living with type 1 diabetes for the past twenty nine years and celiac disease for the last three years. She has attended two Friends for Life conferences in the past and is thrilled to be working with the elementary aged children during Friends for Life this summer. In the past she has facilitated a support group for teenagers living with diabetes and also worked as a camp counselor for children with diabetes living in the New Jersey area. In her spare time she enjoys reading, volunteering, spending time with family and friends, and sharing the magic of Friends for Life.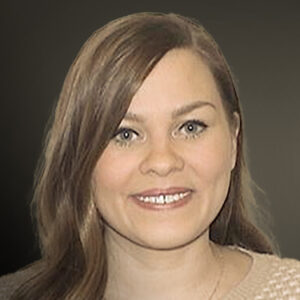 Kristen Fries, RN, BSN, CDCES, was diagnosed with type 1 diabetes in 1994. She loves working with people who have diabetes and has volunteered at local diabetes camps in the past. She currently resides in Cincinnati, OH and works as a pediatric diabetes educator at Cincinnati Children's Hospital. She looks forward to serving at her first FFL conference!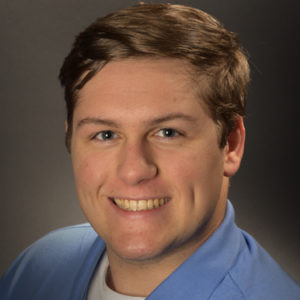 John Gallagher was diagnosed with type 1 diabetes in 2011. He has attended Friends for Life Orlando since 2013 and is excited to be part of the Tween Team again this year. He currently lives in Lewisburg, WV, and graduated from the University of Florida with a Bachelor of Science in Biochemistry. John is a current second year osteopathic medical student at West Virginia School of Osteopathic Medicine. He has previously worked as an EMT for the last five years and in the Brusko Lab at the University of Florida Diabetes Institute. "CWD means to me a place where I can relax and simultaneously forget about diabetes for a while but also learn so many new things about living with type 1 diabetes."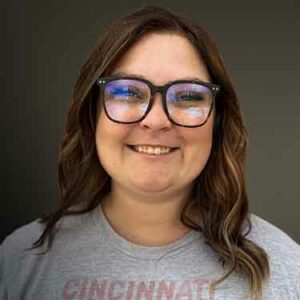 Annabelle Gonnella is a second year nursing student at the University of Cincinnati and is working on getting her BSN and RN. She was diagnosed with type 1 diabetes in 2004 but did not attend her first Friends For Life Conference until July 2019 in Orlando. She loves working with kids and especially loves working with type one families. Annabelle can't wait to meet all her new friends in the tween program this year!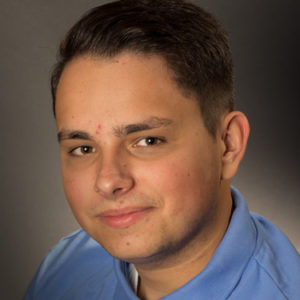 Dennis Holterman, 25, has lived with type 1 diabetes for 15 years. Dennis has been coming to Friends For Life since 2013. Currently, he attends Southeast Missouri State University achieving his BA in Performing Arts. After graduation, Dennis plans to move to Los Angeles and become a successful actor, and then use his influence to spread awareness about diabetes. Dennis says, "Friends for Life is a home for people with diabetes to feel accepted and like they fit in. That's why FFL means so much to me."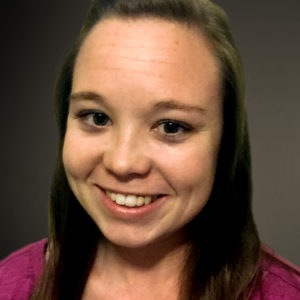 Brianne Jeske, BSN, RN, is a registered nurse, working in the CVICU in Orlando, Florida. In her spare time she likes to craft, read, and spend time at Disney World. Her youngest brother was diagnosed with type 1 when he was five and it changed her family's lives, in a positive way. What helped was attending the FFL conference. Brianne has learned much about type 1 and new technology since her brother's diagnosis. She attended her first Friends for Life Orlando conference in 2013, and this is her fifth year on staff. Brianne can't wait to help others learn about diabetes and create friends for life!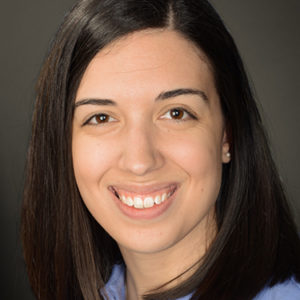 Lizzie Lackey was diagnosed with type 1 diabetes when she was 19 and attended her first CWD conference four months later. She came away filled with so much hope and a sense of belonging that she has only missed 1 conference in the past 11a years. Friends for Life is her absolute favorite week of the year! The other 51 weeks of the year, Lizzie is a Vision Therapist in Houston, TX. She loves working with kids of all ages and can't wait to be back at FFL in person!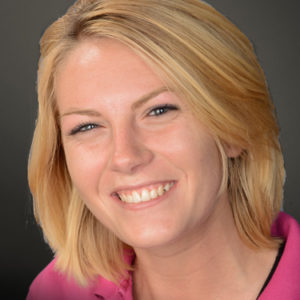 Rachale Park has recently graduated from Valencia College with a B.S. in Business and Organizational Leadership. She currently works for the Wizarding World of Harry Potter at Universal Studios in Orlando, FL. Rachale grew up with a mother who has had diabetes since the age of 11 and a 15 year old brother, who has had type 1 diabetes for 12 years. By volunteering at Friends for Life conferences, Rachale hopes to help lots of children, both siblings and kids with type 1, learn about diabetes and the diabetes community.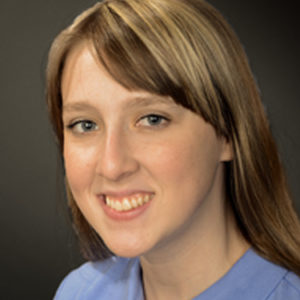 Shelby Smith, MBA, was diagnosed with type 1 diabetes at age six in 2003. This will be her 17th Friends for Life Orlando conference. She currently does marketing, communications, web design, and social media management for Florida Gulf Coast University. FFL is her favorite part of the year, and she has made the best friendships from these conferences. In her spare time, Shelby's favorite activities include traveling, going to concerts, and playing with her golden retriever puppy, Scruffy. She looks forward to spending her favorite part of the year with the Tween Team!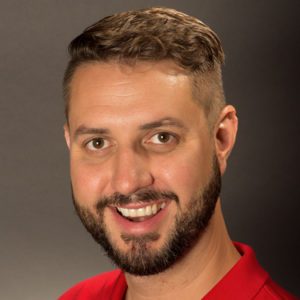 Adam Town, BSN, RN, graduated with a Bachelors of Science in nursing from the University of Cincinnati. Adam is a husband to Marissa, who has had type 1 diabetes since she was two, and father to Connor and Everly. He has always enjoyed being a mentor and role model for children and loves to help families, caregivers and significant others of people with diabetes at Friends for Life conferences.

Indicates tween staff member with diabetes