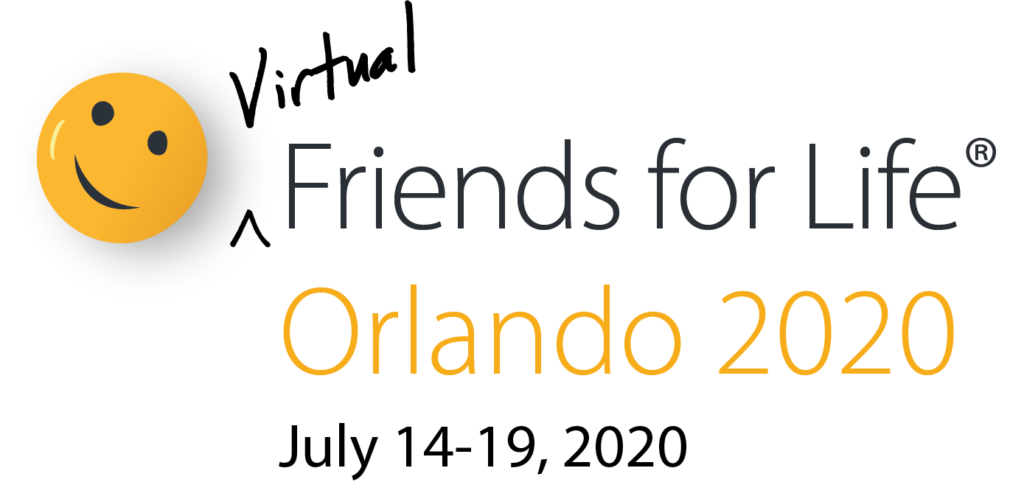 Special Guests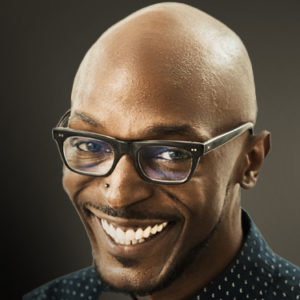 Kyle Banks is an actor, vocalist and all around music enthusiast. Having logged stage time professionally on and off Broadway, Kyle has also aided behind the scenes as a music business development and strategy consultant for Sony Music Entertainment, Wynn Las Vegas and Hard Rock gaming casinos. Diagnosed with type 1 diabetes in 2015 while performing with Disney's musical production of The Lion King, Kyle began working closely with the endocrinology team at Children's Hospital in New Orleans, where he serves as a mentor for a host of kids receiving care. Through his connection with Children's Hospital, he discovered the many challenges that plague individuals from disadvantage communities as it relates to glucose management. Inspired by his personal success with the latest technology available for diabetic management, Kyle founded the KyleR Cares Foundation, which raises funds for insulin pumps and continuous glucose monitors for kids who do not have access to these life-saving devices. Their goal is to assist as many individuals and families as possible toward the road of health and wellness.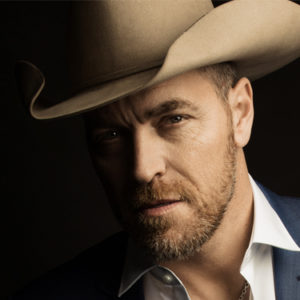 Country music star George Canyon will join CWD families at the Friends for Life Orlando 2020 Conference. George Canyon is much more than a multi award-winning Canadian Country Music Artist. Helping others has always been a huge priority for him, particularly for Children with Diabetes and his work as National Spokesperson for the Juvenile Diabetes Research Foundation of Canada (JDRF). It's a cause close to Canyon's heart, starting from when he himself was diagnosed with type 1 diabetes at age of 14. A proud air cadet with ambitions on serving his country, George was told his diagnosis would make his dreams of being a pilot in the Air Force impossible. In 2009, after learning more about what it means to live with type 1 diabetes, George blazed the trail for diabetics by passing all the medical tests required to get his pilot's license. A man who proudly wears his heart on his sleeve, George's goal for his work with JDRF can be best summed up in his own song (and theme song for JDRF) "I Believe in Angels." "I pray someday they will see/That they can be anything they want to be." In addition to his work with JDRF, George is an ardent supporter of our military, having performed many times for troops overseas and even releasing a moving tribute with the hit single "I Want You to Live", which touches on the very heartbreaking fact that in fighting for our country, some of our troops won't make it back home. The music video for the single features several real soldiers talking about their lives and careers, putting faces to the group of people working to make our country safe. In light of his ongoing support for our military, George was appointed Honorary Colonel for 14 Wing Greenwood Air Force Base in Nova-Scotia in 2008 and was also made the first ever Colonel Commandant of the Royal Canadian Air Cadets by the Honourable Peter MacKay, former Minister of National Defense in 2011. He was also a recipient of the Queen's Diamond Jubilee Medal in honour of his ongoing work with the Air Cadets and other charities. He was also recognized by the Canadian Country Music Association with the Humanitarian Award recognition of his work with JDRF and the Canadian Military. George recently launched his first podcast "Life as a Diabetic – The Highs and Lows," a new series that talks about what he has learned about controlling his diabetes and includes interviews with celebrity guests, doctors, scientists, CEOs, authors, athletes, and many, many more.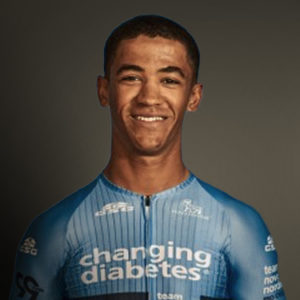 Nigel De Sota comes from a family blessed with athletic genes. His father is a former professional skateboarder and his younger sister is a collegiate softball player. One of three siblings, De Sota was born and raised in California's Long Beach area and describes his childhood as filled with sports and outdoor activities such as baseball, snowboarding, and skateboarding. In his late teens, De Sota developed a passion for riding a fixed gear bike, enjoying the mode of transport instead of a car. Still, it wasn't until after his diabetes diagnosis that De Sota first tried out a true road bike. De Sota was diagnosed with diabetes during the holiday season around his 17th year. His grandfather also has (had?) type 1 diabetes. De Sota experienced increased thirst and urination and overall simply "feeling terrible". Initially, De Sota was diagnosed with type 2 diabetes, but after a trip to the emergency room, he was officially diagnosed with type 1 diabetes. Once the initial shock subsided and with great family support, De Sota decided his diabetes wouldn't hinder his goals or athletic capabilities. A friend of his mom's lent him a road bike to take part in one of JDRF's Tour de Cure, a charitable bike ride for type 1 diabetes research. It was then that his love of cycling started to blossom. De Sota never looked back and started competing seriously by 19 and won the elite California State Track Cycling Championship (2018). He attended Team Novo Nordisk's annual talent ID camp in 2019 and quickly impressed the team, earning a spot on the 2020 development team. Off the bike, De Sota has a keen interest in physical therapy, and along with the support from his family, raising awareness for type 1 diabetes and the benefits of a healthy lifestyle.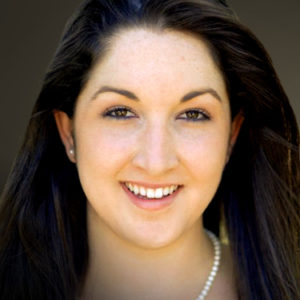 Diagnosed with type 1 diabetes at the age of 10, Elizabeth Forrest was driven by a determination to not let diabetes negatively impact her life. "Dancing for Diabetes" started as a community fundraiser show organized by a middle school student and a small group of trusted advisers and has blossomed into an impactful and well respected nonprofit organization, Touched by Type 1 – spreading awareness about type 1 diabetes, as a way to bring attention to the stories of over 1.5 million Americans who are living with Type 1 Diabetes, to offer support to those who have been diagnosed and to raise funds to find a cure. Alum of Seminole High School, the University of Florida (Bachelors) and the University of Central Florida (Masters), Elizabeth is currently the Chief Operating Officer of a large Orlando Law Firm.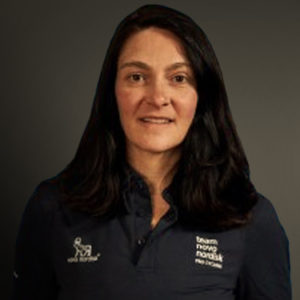 Becky Furuta was pregnant with her second child and racing her bike for a domestic elite team based out of Boulder, Colorado when she was diagnosed with type 1 diabetes. The then 28-year-old's family has a history of both type 1 and type 2 diabetes, so when Furuta first experienced the symptoms of the condition, she called her doctor and requested an early screening for gestational diabetes. Her midwife performed a routine glucose tolerance test. The results sent her straight to the emergency room. Initially, the emergency room doctor suspected Furuta had type 2 diabetes and she tried to manage her condition through diet and exercise. When this proved unsuccessful, she sought another opinion and was diagnosed with type 1 diabetes, which served as a huge relief because she finally knew what was wrong and how to manage the condition properly. Being diagnosed with diabetes can be a life-changing moment, but for Furuta, her thoughts remained on her unborn child and having a healthy pregnancy. For the remainder of her pregnancy, Furuta had constant input from a midwife and endocrinologist to ensure her baby was developing properly. On December 4th, 2007, she gave birth to a healthy girl. The busy mother of two currently juggles being a pro athlete and diabetes ambassador. When she's not racing her bike, Furuta is caring for her children and serving as the owner and sports vision specialist at Avenue Vision, LLC in Golden, CO, and owner and co-founder of a private label eyewear company, Yeux&Eye, LLC. She holds a master's degree in Public Health Policy from the University of Colorado, Boulder, and sometimes works as a consultant on childhood anti-obesity and public health campaigns. In 2017, Furuta won the Colorado State Time Trial Championship, setting a new course record. In 2018, she finished sixth at the Women's Professional Criterium at Colorado Classic.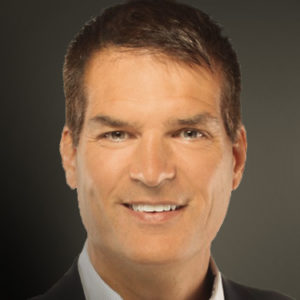 Jay Hewitt is an athlete, attorney and keynote speaker. He is the only person with type 1 diabetes to qualify for the U.S. National Long Distance Triathlon Team, racing three years for Team USA at the World Championships in Denmark, Sweden and Australia. He raced 14 ultra distance and Ironman triathlons - a 2.4-mile swim, 112-mile bike race and 26.2-marathon mile run—140 miles in one day, all while injecting insulin and managing his blood sugar. At the same time, he balanced work and life practicing law and presenting appeals to state and federal courts around he country. Jay has been featured on the cover of Diabetes Health, Diabetes Forecast, and many other national publications, and profiled in television documentaries on CNBC, WGN and Lifetime TV. He speaks nationally to business groups and the public about health and wellness, overcoming obstacles and achieving goals, and is the author of the newly-released motivational book Finish Line Vision. He is married with three children and lives in Greenville, S.C.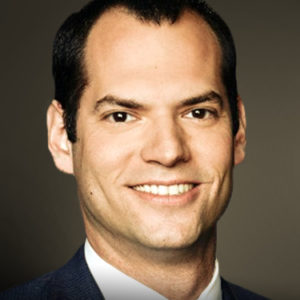 Oren Liebermann is CNN's Pentagon correspondent based in Washington, DC. Oren was diagnosed with T1 Diabetes in Nepal while backpacking around the world with his wife. After a brief trip home to recover and learn more about diabetes care, Oren resumed his trip in Thailand. He considers this the most important decision he ever made about living with diabetes: never let it slow you down. He aims to inspire other people with diabetes to live full, adventurous lives without limitations. Oren is the author of the recently published book, The Insulin Express: One Backpack, Five Continents, and the Diabetes Diagnosis That Changed Everything.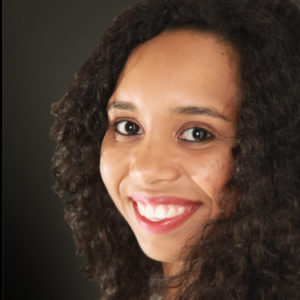 Christina Martin lives to dance, jump off of obstacles, and teach it to others, all in the name of diabetes support! As a professional dancer and personal fitness trainer for kids and adults, she dances with nationally winning hip hop crew, TheSQUAD, and has competed against the rest of the world while having type 1 diabetes. She is proud to lead as the executive director and founder of a local non-profit organization for diabetes awareness that she started as a teenager, Type Zero Foundation. Christina had the wonderful opportunity to be on Season 11 of NBC's TV show, American Ninja Warrior, where she was invited to compete as the first woman with type 1 diabetes on the show! While also studying sport and exercise science as a full-time student at the University of Central Florida, her ultimate goal is to help individuals and families in the community feel stronger and be the best they can be. Because of Christina's unbreakable determination to be as healthy as possible with type 1 diabetes, she has become a young supportive advocate and speaker for diabetes awareness in Central Florida. Christina is honored to be a special guest at this year's Friends For Life!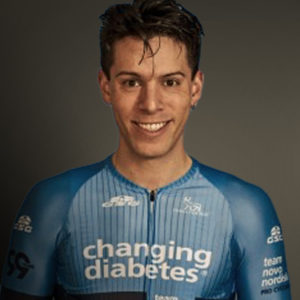 Boasting four years of experience with the Team Novo Nordisk development team, Lakota Phippen is back for the 2020 season. A challenging 2019 saw Phippen perform well in races like the Joe Martin Stage Race, Vuelta Independencia Nacional and the Grand Prix Cycliste de Saguenay, but injury and illness blighted his calendar and limited his race days. One of four children, from a young age Phippen was involved in highly competitive endurance athletics, including Nordic skiing, running, and mountain biking. He fell in love with cycling while watching the European races on television and swiftly began harboring his own ambitions of becoming a cyclist. He promptly found progress racing with Hanger 15 Bicycles (formerly Canyon Bicycles) on the US domestic Pro Road Tour (PRT) circuit and gaining valuable experience in teamwork and leadership. In 2016, Phippen's life changed drastically when he was diagnosed with type 1 diabetes. That spring, he grew weak and frail and noticed he didn't have the energy to keep up with his friends while out riding. The weekend after his 24th birthday, he saw how horrifically thin he'd become, and after a conversation with his father, Phippen went to the emergency room where he was diagnosed with diabetes. The diagnosis never disheartened Phippen as he knew it was a condition that he could manage. With the help from his medical team, he knew he could live the same active life and was back on the bike within a week. Because he had already seen Team Novo Nordisk riders in the peloton, he reached out to the team immediately to see if they had a spot for him on their elite mountain bike team. Instead, Team Novo Nordisk offered him a chance to race for the development squad, and Phippen instantly jumped at the opportunity. Phippen experienced a breakthrough season in 2018, earning 14 top 10 finishes including eight podium finishes with two wins and one overall victory. His proudest result came at the UCI Europe Tour of Bihor in Romania where he finished 11th in the individual time trial. Off the bike, Phippen loves literature, writing, and meditation. He says his life looks completely different than it did barely three years ago and loves being back racing full time and taking life by the horns.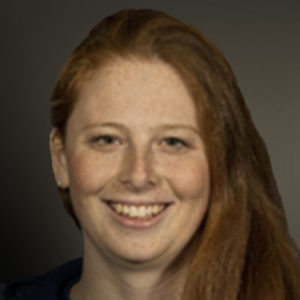 Lauren Salko lives in Park City, Utah and is graduate of Saint Anselm College. Lauren is professional skier who competes around the world in SkiCross. When she is not skiing, Lauren loves mountain biking and doing triathlons. As a person with diabetes, Lauren is very passionate about working with Children with Diabetes and could not be more excited to be a part of the youth programming staff this year!

Indicates special guest with diabetes