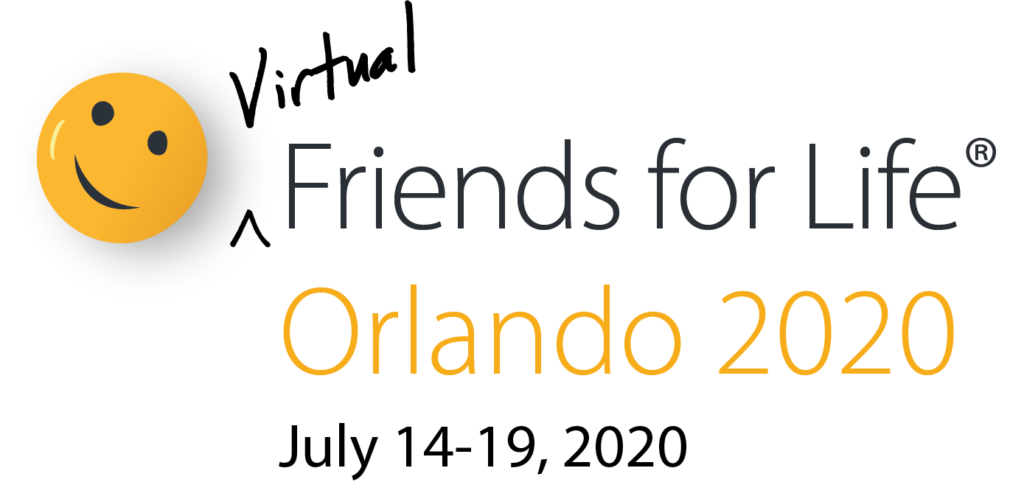 Youth Staff
Our Youth Staff oversee the programming for our four youth groups: Kiddie Kove (0-5), Elementary (6-8), Tween (9-12), and Teen (13-17), as well as supporting our Siblings Program for our youth who have brothers or sisters (or parents) with T1D.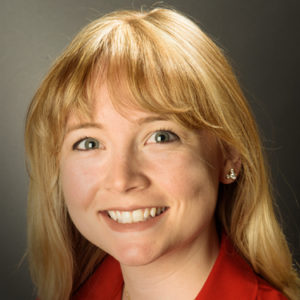 Hannah Cope, BSN, RN, age 28, received her nursing degree from Quinnipiac University and works at Advent Health Daytona Beach on the Surgical Progressive Care Unit. She was diagnosed with type 1 diabetes when she was 12 years old in 2005. Ever since, she has attended the annual Friends for Life Orlando conference because of the positive impact it has had on her life. Hannah grew up on the east coast of Florida and loves traveling, photography, and helping others. CWD means the absolute world to her and in 2014 she met Garrett Cope who is now her husband. This is her fifth year volunteering with the teens and she is very excited to be back!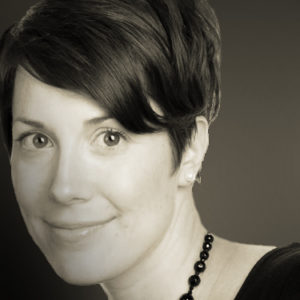 Jess Forster, MSW, RSW, is a social worker who is passionate about connecting with children and families living and thriving with type 1 diabetes. For the past 11 years, Jess has worked at the Markham Stouffville Hospital Pediatric Diabetes Clinic in Markham Ontario Canada, and she is absolutely thrilled to be a part of the Friends For Life conference in Orlando.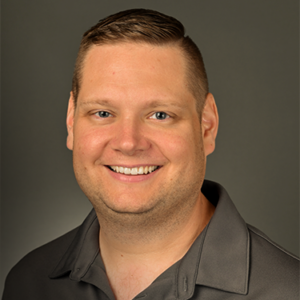 Brian Grant, BSN, RN, CDCES, was diagnosed with type 1 diabetes in 2003. He loves working with people who have diabetes, and is looking forward to serving as Teen Leader at the Friends for Life Orlando. He currently resides in Mechanicsburg, PA, and works for Dexcom.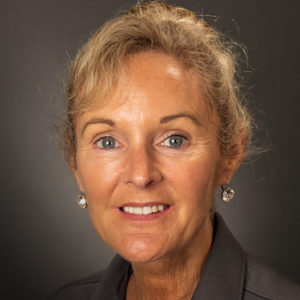 Alanna Landry, RN, CDE, has had the privilege of working alongside the T1D community as a pediatric diabetes nurse educator for 22 years at Markham Stouffville Hospital in Ontario, Canada. After attending her first CWD FFL conference in 2004, she was amazed and inspired by the incredible experience. Working in the teen program has been something she looks forward to each year.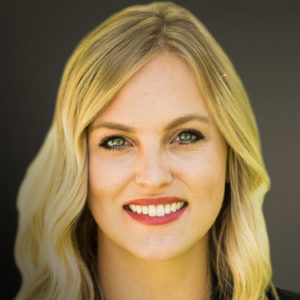 Samantha Lange, BSN, RN, CDE, graduated from the University of Wyoming with a Bachelor of Science in Nursing, and is currently pursuing a Master degree as a Family Nurse Practitioner from the University of Colorado. Samantha is a Certified Diabetes Educator and has had type 1 diabetes for 15 years. She is currently a research nurse at the Barbara Davis Center on the Artificial Pancreas Research team in Colorado. Samantha enjoys working with families of children with type 1 diabetes and wants to give back to the diabetes community in any way she can. She is excited to be attending this year's Friends for Life conference as a first time attendee. Samantha currently lives in Colorado with her husband and her dog Finnigan.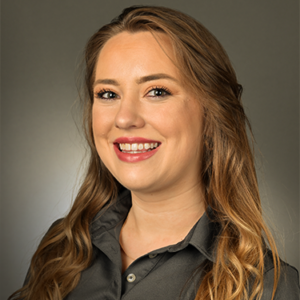 Hannah Opdenaker was diagnosed with type 1 diabetes in February of 1999 and has been attending the Children With Diabetes Conferences since 2001. She is a stage actress with a focus in dance and contemporary theater and movement. After graduating with her Bachelor's degree in Theatre, she now teaches acting and manages a non-profit theater company in Old City, Philadelphia, PA. Hannah is so excited to be back on teen staff with her FFLs. The friends that she has made over the years at CWD truly are her friends for life.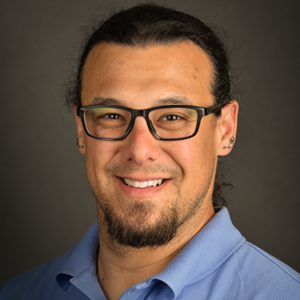 Ernie Prado serves as the Super Guppy Project Engineer in the Aircraft Operations Division at NASA's Johnson Space Center. In this role, he is responsible for maintaining airworthiness of the Guppy, integrating payloads, upgrading systems, assisting Maintenance, supporting sustaining engineering and ensuring mission success. In 2019, the Super Guppy airlifted the Artemis spacecraft between NASA facilities supporting America's mission to Mars. Previously he worked at the Space Vehicle Mockup Facility (SVMF) where astronauts train prior to spaceflight. At the SVMF, he led projects to create, maintain, and upgrade full-size International Space Station trainers and mockups that astronauts use to prepare for their missions. In addition to his work at NASA, he is involved in manufacturing large-scale 3D Printers. Ernie holds Bachelor of Science degrees in Mechanical Engineering & Aeronautical Sciences and Engineering from UC Davis. He was diagnosed with type 1 diabetes at the age of 15 and has been on an insulin pump since 2011. While wearing an insulin pump and CGM, Ernie has achieved 8Gs in a centrifuge during an Aeromedicine study. In his free time, Ernie enjoys snowboarding, SCUBA diving, crossFit, building Legos, and tinkering.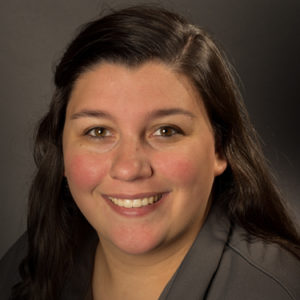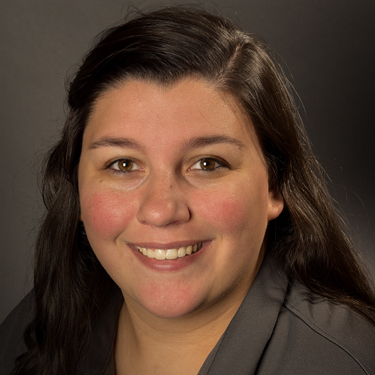 Melissa Geren was diagnosed with diabetes in 1995. She went to her first Friends for Life Orlando Conference in 2003 and has been attending Friends for Life conferences ever since. Melissa is mom to Maddax (born December 2021), wife to Zach and has three siblings, Sarah, Kayla, and Matthew (diagnosed at age two). Melissa works in marketing in Chicago and loves the Windy City. Aside from working with Tweens at Friends for Life Conferences each year, Melissa is currently a board member for Children with Diabetes.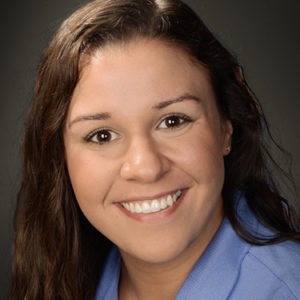 Sarah Johnston has three siblings, two with type 1, and all four siblings are staff at Friends For Life! Sarah graduated from Marquette University with a degree in Elementary Education as well as Psychology and now teaches middle school STEM in Milwaukee, WI. Spending a week at Friends for Life each summer is a huge part of her family's life. Since the age of 10, Sarah spends a week where everyone understands diabetes and all that comes with type 1. Friends for Life is filled with amazing people who bring out the best in one another. Sarah is so excited to work with the Friends for Life tweens and continue to be a part of the staff this year!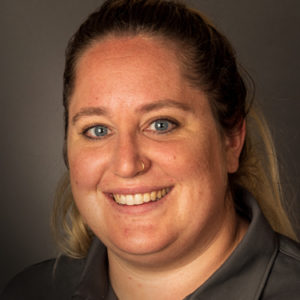 Sarah Melcher was diagnosed with type 1 diabetes when she was nine years old. She volunteered at her first FFL conference in 2009 and led the Tween Program at FFL Canada in 2018. She will be volunteering in Orlando again this year as she enjoys the educational and fun environment that is provided for the youth at CWD conferences. Sarah is a secondary school teacher, specializing in physical education. She has attended and worked at a diabetes summer camp in Ontario where she met many of her friends with diabetes.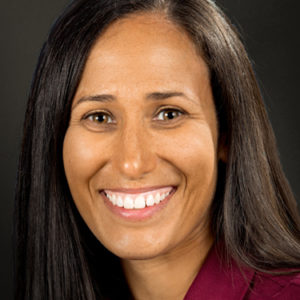 Sarah Melendez, BSN, RN, mom to Brady, diagnosed in 2004, resides outside of Philadelphia. They have been attending Friends for Life conferences since 2005 and have made Children with Diabetes® an integral part of their lives. She earned her Bachelors of Science in Nursing at West Chester University. Sarah currently works as a Research Nurse for Medical Oncology and Phase 1 Clinical Trials at the Sidney Kimmel Cancer Center, Thomas Jefferson University Hospital in Philadelphia, PA.
Jesse Nagel, RN, CDCES, age 30, was diagnosed with type 1 diabetes when he was 9 1/2 years old. He graduated from D'Youville College Nursing School and currently works at Cohen's Children's Medical Center as a Certified Diabetes Care and Education Specialist. Jesse states that he pursued a career in nursing due to the wonderful doctors, nurses and researchers he met at each FFL over the years. CWD is his home and he has been quoted saying "This is the happiest week of my life every year!" He has attended every FFL Orlando since 2003 as part of the elementary, tween, and teen groups, and is excited to work with the Tweens this year!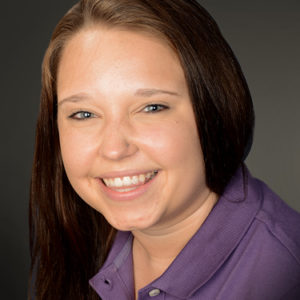 Jessica Plotts is 24 years old, a graduate of the University of Tennessee and was diagnosed with diabetes at the age of five. She has been coming to Friends for Life conferences since 2000 and this will be her sixth year on staff. CWD is an amazing community of people and everyone is a great resource to have throughout the year. The friends made at CWD conferences really are her friends for life.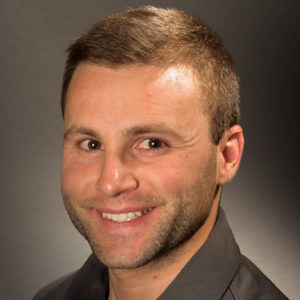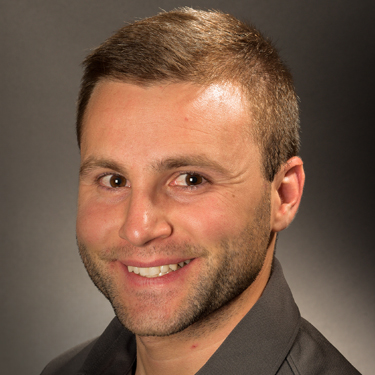 Kenny Rodenheiser, BSN, RN, CDE, was diagnosed with diabetes in 2003. Through his involvement with CWD, ADA, JDRF and other organizations, he realized his passion is to help people with diabetes learn about their disease and how to cope with it. He earned his Bachelors of Science in Nursing from Ramapo College of New Jersey. Kenny earned his Certified Diabetes Educator credential in 2015 and currently works as a diabetes educator for Children's Hospital of Philadelphia.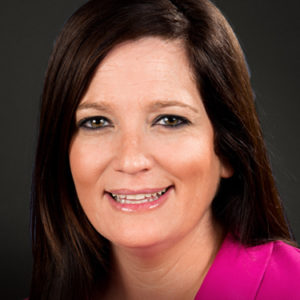 Sunshine Abel, RN, is the proud mother of Sierra and Sailor. She attended her first Friends for Life Conference with her family in 2002, after her daughter Sailor was diagnosed with type 1 diabetes when she was two years old. After attending that conference, Sunshine immediately knew she had found a new family and a new home. It was where kids with type 1 can look around and see other kids just like themselves checking their blood sugars and giving insulin. She then made it her mission to get her whole family involved anyway she could, to give back. Sunshine started volunteering in 2005 and has been working as a nurse and lead HCP in the Friends for Life youth programming since 2006. "To FFL First Timer families: At diagnosis, my husband and I thought what in the world do we do now. How will this disease ever be part of our everyday lives. It turned our lives upside down. Finding CWD and attending that first FFL, we realized this is where our T1D journey begins. It is where we gain knowledge that is golden and given irreplaceable tools to help better manage our lives now that we are living it with type 1. It is where we learn how to better educate those around us in our everyday lives. It's therapy for ourselves as a parent trying to navigate through the emotions. But most of all, FFL is where we turn to for support when we need it and to give it, to the parent who just can't get their child's blood sugar up at 3 am. Having a child with type 1 diabetes makes me feel like I can conquer anything."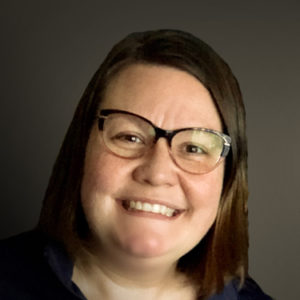 Erin Austin is a first grade teacher from Long Island, New York. She has been living with type 1 diabetes for the past twenty nine years and celiac disease for the last three years. She has attended two Friends for Life conferences in the past and is thrilled to be working with the elementary aged children during Friends for Life this summer. In the past she has facilitated a support group for teenagers living with diabetes and also worked as a camp counselor for children with diabetes living in the New Jersey area. In her spare time she enjoys reading, volunteering, spending time with family and friends, and sharing the magic of Friends for Life.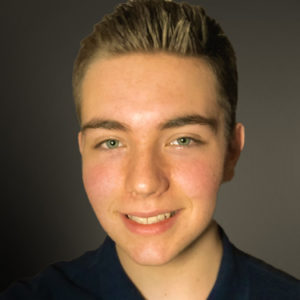 Logan Bliley-Beames was diagnosed with type 1 diabetes at the age of 11. In 2016, he was part of a Rogers Television documentary about type 1 diabetes that followed his life at home, in school, and at hospital visits. Logan has completed many hours volunteering in the medical environment and looks forward to pursuing studies in healthcare. He specifically wants to achieve his CDE and work with young children living with diabetes. In his spare time, Logan mentors children with diabetes in his community by providing support and guidance for youth entering high school and at-risk youth. This conference is Logan's first Orlando event. Logan has, however, participated in three FFL Canada conferences. He says, "Friends for Life is the highlight of the year!"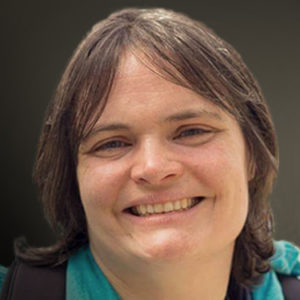 Laura Braid has been a volunteer for FFL since the first UK conference. Laura has a family history of type 1 diabetes, completed research in diabetes technology as part of her Master's Degree, and currently works as an engineer for a Diabetes technology manufacturing company. Originally from the US, Laura lives in the Scottish Highlands with her husband, two guinea pigs, a flock of chickens and tankful of fish. Laura is a proud Auntie to seven nieces and nephews and in her spare time plays trombone in several bands, enjoys mountain biking, loves home brewing and is a keen gardener. She loves volunteering for FFL because of the huge support network that it creates for families impacted by diabetes and because of the sheer joy and laughter the conference brings.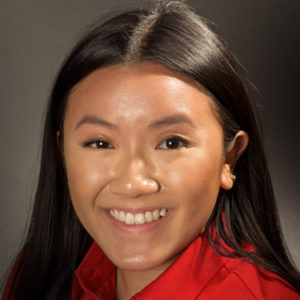 Michelle Dao, BSN, RN, earned her Bachelors of Science in Nursing from the University of Cincinnati. She currently works in the Neonatal Intensive Care Unit at Cincinnati Children's Hospital Medical Center. She attended her first Friends for Life Orlando in 2015 and has been working with the Elementary staff since 2016.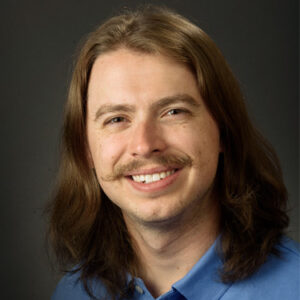 Timothy Hitchcock has been attending Friends For Life Orlando since its inception. In 2013 he began volunteering in the Elementary Program, and absolutely loves working with the kids. He recently moved to Boulder, CO seeking new opportunities within his field of study, Astrophysics. Tim has really enjoyed his new surroundings in Colorado, and is very grateful for his new life. In his free time, Tim likes to spend time with friends.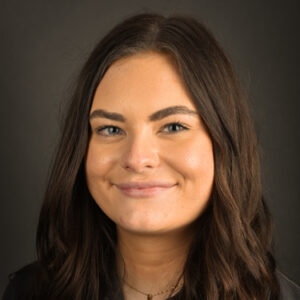 Hannah Klippel was diagnosed with type 1 diabetes at the age of eight and attended her first Friends for Life Conference just four months later. This will be her 14th year participating in Friends for Life conferences, and she is excited for another amazing year with the Elementary team! She is forever grateful for the resources CWD has provided her and her family. Hannah considers her friends made through CWD her family, and she truly can't imagine her life without them!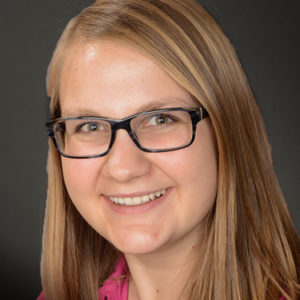 Monica Lanning is a recent graduate from the Stanford University Physician Assistant program and is hoping to have her first clinical job by the time she's at FFL this year! Before her studies, Monica worked as a clinical research coordinator at Stanford focused on improving quality of life in people with type 1 diabetes. She has had diabetes since she was two years old and has been to every single Friends for Life Orlando conference as well as many regionals. Monica loves to do crafts, play board games, and travel. She is excited to re-connect with her fiffles and continue learning from the FFL family!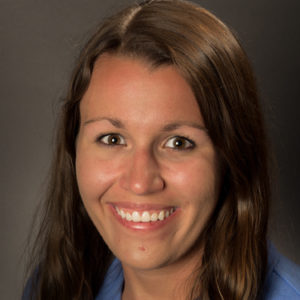 Kayla Pawlowski has three siblings - two with type 1 - and has been attending CWD conferences and Friends for Life Orlando since 2003. Kayla graduated in 2017 from Marquette University with a degree in Elementary Education and Communication Studies. She is currently a Middle School teacher in Milwaukee, WI. She is very excited to be part of the CWD Youth Program staff this year because it is a place where everyone just "gets it." It truly is a great opportunity to work with the elementary-aged children to continue the culture of not being alone at Friends for Life.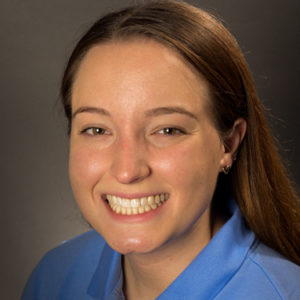 Ashley Pitt has been attending Friends for Life conferences since she was diagnosed in 2003. CWD has gifted her with a love for helping others, and it was here that she made life-long friends. While currently in nursing school for her BSN, Ashley plans to continue doing what she loves: working with children! She cannot wait to create amazing memories this year!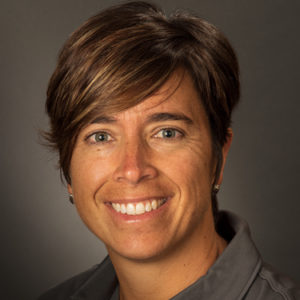 Tina Sartori has been rocking the world of living with T1D for over 25 years, most recently while competing in triathlons! Her connection to the T1 community started at Camp Huronda, where she worked for 17 summers, the final few as the Assistant Director. She is the Executive Director at Montessori Academy of London, Ontario, holding a BASc in Child Studies and an AMI Montessori Diploma. Tina feels the FFL experience is the most valuable opportunity a T1 family could have. She believes finding a community creates the most impact on T1 care with the connections that are made, allowing support to continue far beyond the days of the conference.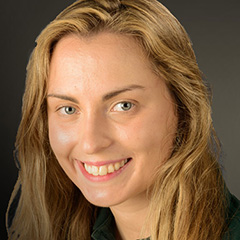 Bex Sutherland was diagnosed with type 1 diabetes in 1998, at three years old. She attended her first Friends for Life UK Conference in 2010, her first Friends for Life Orlando Conference in 2013, and has attended both ever since. Bex graduated from Aberdeen College in Social Sciences in 2016 and graduates with BSc (Hons) in Psychology with Counselling this October in Glasgow from The Open University. Since 2014 she has been invited to speak to the second-year medical students at Aberdeen University during their lectures on diabetes. Bex is a lecturer at her former college, teaching and supporting students with additional needs. In her spare time, Bex also plays competitive netball and is a swimming teacher. She loves reading, walking her dogs with her fiancé Gary, doting on her nephew, Aaden, and keeping up with her friends wherever they are in the world, with a vanilla latte in hand.
Kiddie Kove Program Staff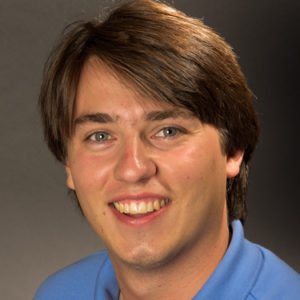 Parker Grand is excited to be volunteering at Friends for Life as Children with Diabetes has given him so much support and friendship over the years. Parker has attended every Friends for Life conference since his diagnosis at the age of three in 2002. Parker lives in California where he attends college full-time. He is employed by the California State Parks where he coordinates youth programs, leads guided tours and develops new programs to teach children an appreciation for the history and ecology of the parks. Parker loves working with children of all ages. In his free time, you can find him biking, golfing, and volunteering.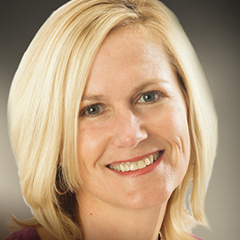 Mary Babin, RN, BSN, CDCES, has served as the childcare coordinator since the very first CWD conference. Mary leads a team of certified diabetes educators providing care and fun in a safe environment for kids under age five with and without diabetes. Providing this service alleviates the concerns of many parents of kids with diabetes – allowing them to attend the sessions with peace of mind knowing that their children are cared for by skilled professionals. This supports Mary's belief that education is the key to successful diabetes management. Mary has devoted her career to the world of medicine. As a graduate of Eastern University and Presbyterian School of Nursing, Mary currently works as a pediatric endocrine specialty nurse and has been a CDE over 25 years! This busy mom and devoted professional has been involved with CWD since 2001. You can spot her at the conferences-she's the one with the trail of kids behind her!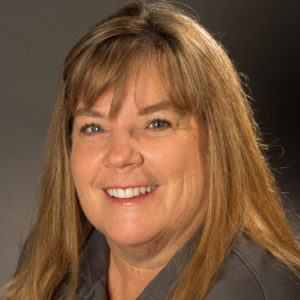 Shelley Grand, mom to Parker, diagnosed in 2002, resides in Southern California. Shelley and her family have been attending Friends for Life Orlando conferences since 2003, and they attribute Parker's success in managing his type 1 to the knowledge, support and friendship that they have received over the years from attending the FFL conferences. Shelley has been a preschool teacher/director for the past 30 years. She states, "We look forward to attending FFL every year and enjoy being able to give back to a community that has given so much to our family."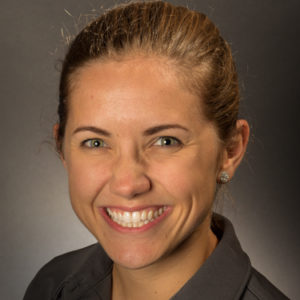 Helen Rodenheiser, MEd, is a kindergarten teacher with a masters degree in special education. She loves working with the little ones each year! She has been attending Friends for Life conferences with her husband Kenny Rodenheiser (T1) since 2011. Helen loves coming to FFL each year for the sense of community and belonging. "It's nice to be in a place where other people just get it."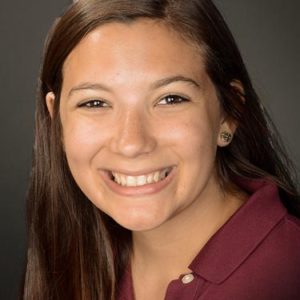 Sierra Abel, LMSW, is the older sister to Sailor Abel, who was diagnosed with type 1 diabetes in 2001. Sierra attended her first Friends For Life conference with her family in 2002 and loved it so much she could not stop coming back. Sierra is excited to be a leader of the orange team. She has graduated from the University of South Carolina with a Masters degree in Social Work. Sierra hopes to become a Diabetes Care and Education Specialist, working with a pediatric endocrinology department in the near future. FFL is a place Sierra calls her second home and it is where she is reunited with some of her best friends she calls "family." FFL helped change Sierra's career goals and it has impacted her in ways for which she is forever grateful. She hopes to inspire other people who wear orange bracelets, just like she does!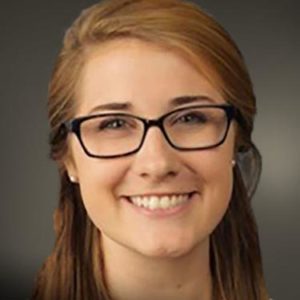 Sarah Lanning has attended Friends for Life since the first conference in 2000. Having grown up through the program, she loves to give back as an orange team leader. Sarah graduated from Georgia Tech with a BS in chemical engineering and currently works as a process engineer in biotech consulting. FFL is a second family to Sarah and she loves to see all the new faces and seeing the impact this organization makes in the lives of staff and attendees.

Indicates youth staff member with diabetes